American Cruise Lines Archives – Crown Cruise Vacations
September 18, 2022 | Jackie Sheckler Finch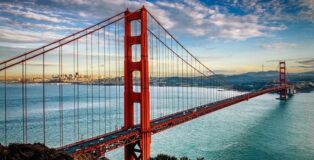 American Cruise Lines is heading to California and inviting cruisers to come along. Beginning in 2023, the country's largest small ship cruise line will offer a brand new eight-day San Francisco Bay cruise.
American Cruise Lines' first-ever California cruise will explore the City on the Bay, Napa Valley and the San Joaquin Valley. Read more...
August 18, 2020 | Jackie Sheckler Finch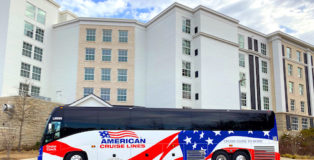 By Jackie Sheckler Finch
Here comes the American Cruise Lines coach rolling down the road. The road?
Yep, the popular riverboat line has added personalized private coaches for the convenience and safety of passengers. It certainly is easy for American Cruise Lines passengers to identify their special bus when it pulls up. Read more...