Cruise Ship Trivia: It's a Whale of a Tail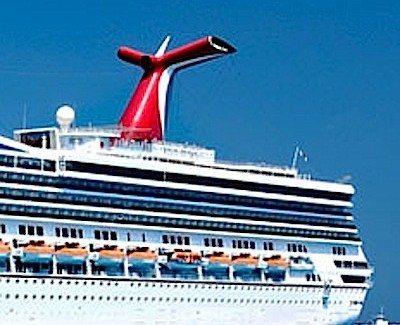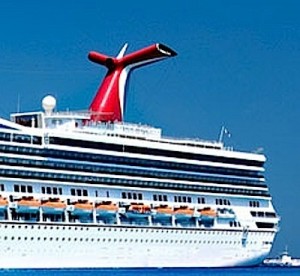 If you've cruised the ocean wide, you've probably seen that tall "whale tail" decorating ships belonging to a famous cruise line. The red, white and blue funnel with fins on both sides is both decorative and useful.
For a bit of cruise ship trivia, do you know what cruise line uses the distinctive tail atop its ships? A hint – the name is often associated with clowns, appropriate enough because the cruise line's vessels are often known as "The Fun Ships."
Don't look at the answer below until you have formulated yours.
If you recognize it, congratulations. If not, might be time to book a fun ship cruise.
*
*
(Answer) The "Whale-Tail" is a funnel design used on Carnival cruise ships. It is actually a Carnival patent.
The wings are functional as well as eye-catching. Made of a fiber glass composite, the wings are designed to help direct the flow of exhaust gases from the diesel engines, generators and other equipment. The wings direct the exhaust flow away from and over the aft decks and fun-loving passengers.
The first Carnival whale tail appeared on the new ship Tropicale launched in 1982. It is said that longtime Carnival designer Joe Farcus created the unusual funnel.
Called "The World's Most Popular Cruise Line," Carnival now has 24 ships with the company's 25th, the Carnival Vista, scheduled to enter service in 2016.
Story and photo by Jackie Sheckler Finch