An American Feast on the Carnival Glory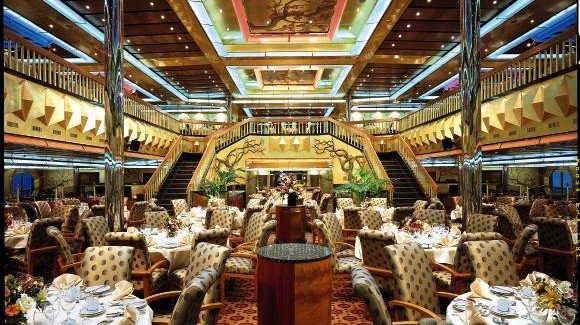 Carnival Cruise Line has seen a lot of additions and changes over the last couple years. New sports bars, craft beer on ship, a Guy Fieri signature burger place on many ships… but the main dining rooms could be seeing a major upgrade soon.
The cruise line is testing some new dining options on the Carnival Glory by teaming up with Union Square Hospitality Group, the company behind the popular burger chain, Shake Shack, as well as many of the best restaurants in New York City, like The Modern and Gramercy Tavern. Like most things that Union Square does, the focus is on American cuisine with a twist.
Guests on the Carnival Glory will find two different types of menus, starting on December 8. On casual dining days, guests will eat from the "American Table" serving some traditional fare like a cornmeal crusted chicken breast and seared Tilapia, and also food for the more daring like Alligator Fritters and Frog's Legs will find their way on the menu as well, with a family style dining presentation.
On more elegant dining evenings, dressing up for dinner is a bit more appealing to enjoy an "American Feast" menu with table side service, and lobster and prime rib making the cut. The whole idea is to make the evening completely special, from the atmosphere to every dish served on the table.
This pilot program could be a big step up for the main dining room across the Carnival family of ships in the future, and frankly, we're hungry just thinking about it.
Looking to take that Carnival cruise? Well, get that journey started today! Click here to take a look at all the different Carnival options we offer!