Three Reasons to See Europe by River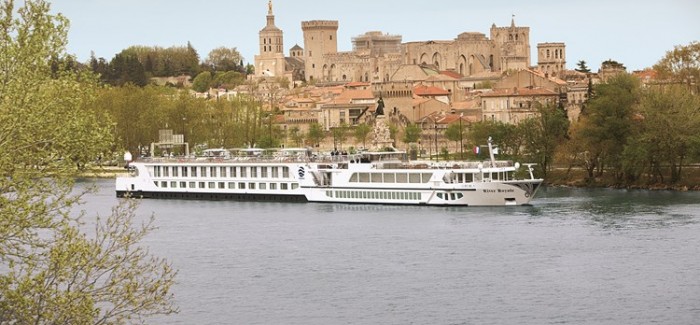 Europe. In relative terms, it is not that big. But the number of things for a traveler to see and do is overwhelming.There are ways, however, to maximize what can be seen but without the "hurry up and wait" mentality that can come along with a packed, multi-country itinerary. We think one of the best ways to see the continent is to see it by boat. Not a cruise ship, but a river boat. Much of Europe was built along important rivers, after all. There are tons of benefits to traveling by river, but here's three really big ones.
1. No Packing and Unpacking
One of the biggest problems with city hopping is all the baggage that comes with it. Packing and unpacking nearly every day or every other day can get really stressful and an easy way to lose important things, like that favorite sweater, the camera with all the pictures of a trip, or even worse, important travel documents. One thing that we love about river cruising is that guests only pack once. The trip might visit seven or eight destinations, but when the hotel room comes along for the whole trip, it definitely lowers the stress level.
2. Minimize Travel Times, Maximize Enjoyment
One of the biggest misconceptions that travelers have about river cruises is that there's nothing to do aboard. After all, outside of the rooms, there are hardly any of the amenities that a cruise ship has. No big pool area, no big showroom or entertainment.  There's a reason though. When all day is spent seeing the sights, there isn't nearly the need for the kind of entertainment that a big cruise ship has. On a river cruise, the focus is on the destination, not on the ship. In most cases, the ship travels at night and by morning, guests are able to get off the ship and spend all day wandering a whole new city.
Often times tours take precious sightseeing time away to get to the next destination. When guests are hotel hopping across Europe, its kind of the way it has to be. But when the room comes with, these issues just don't apply.
3. More Inclusions
It's not a secret that Ocean Cruises, although inclusive, are not all-inclusive. Excursions are extra, drinks are usually additional too. On a river cruise, that is generally not the case. Excursions – included. Drinks – more often than not included at least at mealtimes. On a river cruise, travelers generally come out of pocket less during the trip, because there's more included in the program.
It's more inclusive in a different way too. More destinations are included, because river cruises aren't as limited as ocean cruises in terms of where they can travel. If the river is navigable, a riverboat can get there – and so much more of Europe is opened up by boat this way.
River cruises offer a great value for people visiting inland Europe. Lots of inclusions, lots of sights to see and a lot less hassle. There are lots of other reasons to travel by river cruise too. What are yours?
Start planning your river cruise today! We offer lots of different options including Viking River Cruises and Uniworld among others!
Photo courtesy of Uniworld Boutique River Collection