New Explora I Features Owner's Residence for Special 'Ocean State of Mind'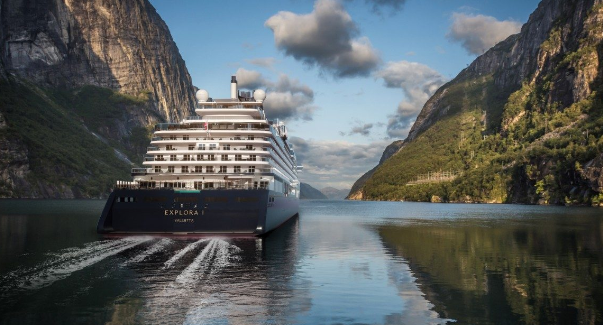 Ever dream of enjoying the luxury of being a cruise ship owner? Explora Journeys is now offering a special living space on Explora I that can help create that ownership feeling.
The spacious suite aboard the new Explora I is fittingly named the Owner's Residence. Explora I is scheduled to set sail July 2023.
"Every aspect of the design of our Owner's Residence reflects the meticulous curation of all details," Jason Gelineau, Head of Product at Explora Journeys, said in a news release. "We have partnered with renowned brands to provide an unparalled experience for our guests."
Sofas and chairs are by iconic design brands like Knoll and Molteni & C, outdoor furniture is from Manutti, sophisticated lighting solutions are designed by Astep and the luxurious double vanity bathroom is made of precious Calacatta marble.
"All these incredible details create an elegant, yet effortlessly relaxed European sense of luxury," Gelineau said.
A privately-owned luxury lifestyle brand of the MSC Group, headquartered in Geneva, Switzerland, Explora Journeys' aspiration is to create an unique "Ocean State of Mind" by connecting guests with the sea, with themselves and with like-minded people.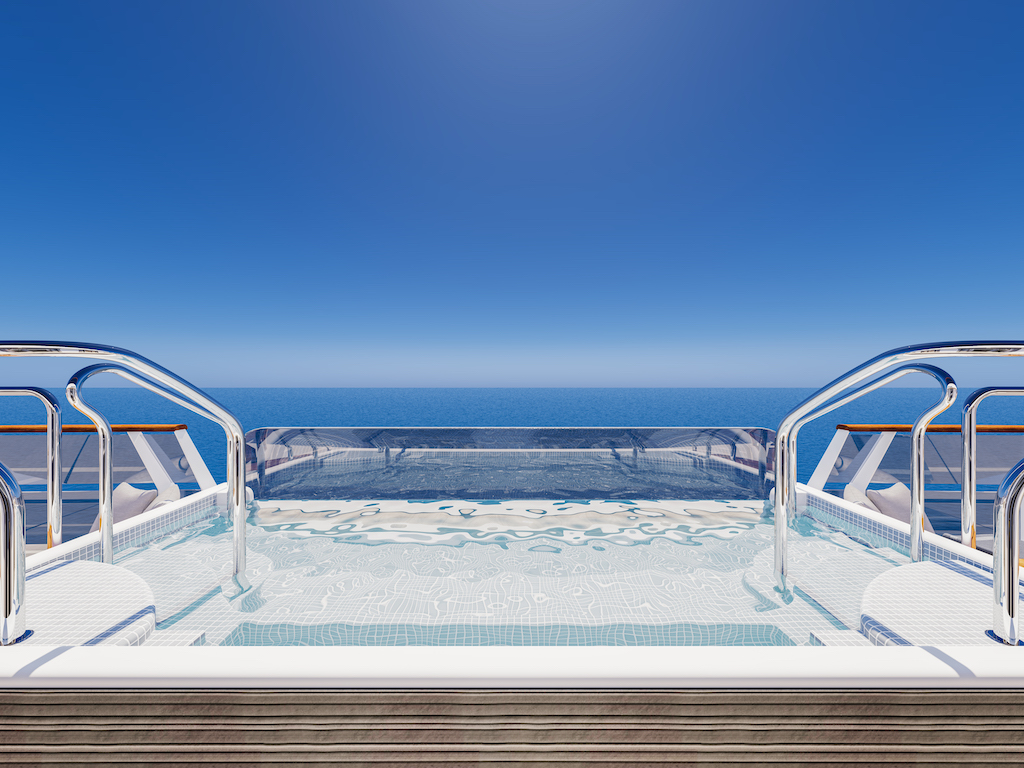 A fleet of up to six ships, two of which are under construction, will be launched from 2023 to 2028. Explora I offers 461 oceanfront suites, penthouses; and residences designed to be "Homes at Sea" for guests.
Explora I features sweeping ocean views, private terraces, a choice of 11 distinct culinary experience across six restaurants plus in-suite dining, 12 bars and lounges (eight indoor and four outdoor), the Chef's Kitchen, four swimming pools, extensive outdoor deck with private cabanas, wellness facilities and refined entertainment.
Guests staying in the Owner's Residence will enjoy dedicated private butler services by the Residence Manager, unpacking and packing services, itinerary and transport planning and private in-suite dining.
They also will have unlimited priority reservations for all culinary venues and a complimentary treatment at Ocean Wellness – The Spa.
The Owner's Residence comes with an extensive range of features and benefits, including a bespoke king-sized bed sleep system, a telescope, fine bed lines from Frette, extensive pillow selection and a Dyson Supersonic hairdryer.
Guests also will have access to a Technogym Bench and Technogym Case Kit, a private bar replenished according to their preferences and an in-suite welcome bottle of Dom Perignon Vintage 2013.
Explora Journeys has prioritized sustainability and eco-friendly features, such as refillable bathroom amenities, an expresso machine with bio-degradable pods and a complimentary personal refillable water bottle for each guest.
In addition, guests staying in the Owner's Residence will enjoy roundtrip home to airport ground transfers, a complimentary pre- or post-journey hotel night and roundtrip transfers from/to hotel and port.
They also will have one private driver ashore subject to availability and unlimited priority reservations for all culinary venues.
Inspired by the company's European heritage, Explora Journeys will provide guests with an immersive ocean experience and respectful and intuitive hospitality, all designed for a memorable "Ocean State of Mind."
Photos courtesy of Explora Journeys
Owner's Residence living room.
Owner's Residence bedroom.
Explora I (cover)
Owner's Residence bathroom.
Owner's Residence dining room.
Owner's Residence private swimming pool.
Ed. Note: Please contact us for more information and to book a cruise Crown Cruise Vacations | Cruise Getaways You Can Afford!
Celebrity Cruises recognized the company's top partners with its 2022 Top Travel Agency Advisor Awards. The 2022 travel partner award winners include:
Online Partner of the Year: Crown Cruise Vacations
Since 2008, Crown Cruise Vacations has had a singular focus: Provide excellent value and excellent service on Cruises, Tours and all forms of Vacation Travel. Based in Princeton, New Jersey, and a proud member of Ensemble Travel Group, we have been able to offer the benefits of working with the largest agencies while maintaining a family atmosphere. We've won many different awards including the 2011 World Travel Award for Leading North American Cruise Agent, and 2018 Partner of the Year for Royal Caribbean. We use our agency connections, relationships and influence to provide you and your family the best values and offers in the travel industry led by travel counselors with hundreds of years of combined travel experience.
Contact Us – Open Seven Days a Week: 9 a.m. to 8 p.m. Mon-Fri, 9 a.m. to 5 p.m. Sat-Sun
Call us toll free: 877-283-1114, direct-dial Locally: 609-945-9801
Address: 120 Village Boulevard, Princeton, NJ 08540
Email us: support@crowncruisevacations.com