Princess Cruises Debuts First-Ever 2024 Summer Colonial Heritage Voyages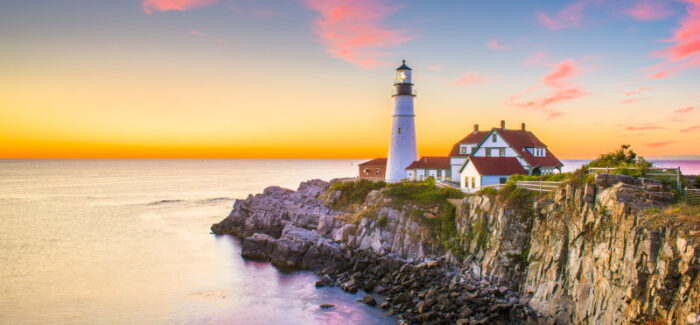 Princess Cruises is expanding its 2024 cruises to include a first-time series of Colonial Heritage itineraries featuring Yorktown, part of Virginia's History Triangle.
Other stops include charming and history-rich Charlestown, South Carolina, as well as Boston and Halifax aboard Island Princess sailing round-trip from New York next summer.
"We know history buffs and seafood enthusiasts are going to love this collection of enticing voyages that tell the story of our American and Canadian history," John Padgett, president of Princess Cruises, said in a news release.
Debuting in 2024, Princess' new summer Colonial Heritage itineraries from New York City are highlighted by the cruise industry's first-ever stops in Yorktown, a historically significant and picturesque town that serves as the gateway to Colonial Williamsburg and Jamestown, the first permanent English settlement in the Americas.
The voyages are a perfect lead up to Sestercentennial celebrations marking the 250th birthday of the Uniting States making this can't miss sailing for history buffs.
Charleston, Boston and Halifax also are included in Island Princess' 10-and 11-day itineraries which take place in June 2024.
The 2024 Canada & New England cruise and cruisetour season includes 17 total departures from Boston, New York, Quebec and Ft. Lauderdale, visiting 25 destinations and 11 itineraries, sailing on three cruise ships – Emerald Princess, Enchanted Princess and Island Princess.
Options for guests wishing to spend more time exploring historic cities and monuments include two in-depth cruisetours, combining a scheduled 2024 cruise with multiple days on land.
The cruisetours include:
Historic America Cruisetour – with seven nights on land, guests visit U.S. Capital Washington D.C., Thomas Jefferson's Monticello estate, Colonial Williamsburg, Independence Hall in Philadelphia and the Gettysburg Battlefield.
The Maple Explorer Cruisetour – brings guests to beautiful Niagara Falls; exciting cities like the capital of Ottawa and French-flavored Montreal with guided tours of the Canadian Museum of Civilization, dazzling cathedrals and the historic 19th century Rideau Canal, a UNESCO World Heritage Site.
Photo courtesy of Princess Cruises
Ed. Note: Please contact us for more information and to book a cruise Crown Cruise Vacations | Cruise Getaways You Can Afford!
Celebrity Cruises recognized the company's top partners with its 2022 Top Travel Agency Advisor Awards. The 2022 travel partner award winners include:
Online Partner of the Year: Crown Cruise Vacations
Since 2008, Crown Cruise Vacations has had a singular focus: Provide excellent value and excellent service on Cruises, Tours and all forms of Vacation Travel. Based in Princeton, New Jersey, and a proud member of Ensemble Travel Group, we have been able to offer the benefits of working with the largest agencies while maintaining a family atmosphere. We've won many different awards including the 2011 World Travel Award for Leading North American Cruise Agent, and 2018 Partner of the Year for Royal Caribbean. We use our agency connections, relationships and influence to provide you and your family the best values and offers in the travel industry led by travel counselors with hundreds of years of combined travel experience.
Contact Us – Open Seven Days a Week: 9 a.m. to 8 p.m. Mon-Fri, 9 a.m. to 5 p.m. Sat-Sun
Call us toll free: 877-283-1114, direct-dial Locally: 609-945-9801
Address: 120 Village Boulevard, Princeton, NJ 08540
Email us: support@crowncruisevacations.com