Here Comes the Anthem!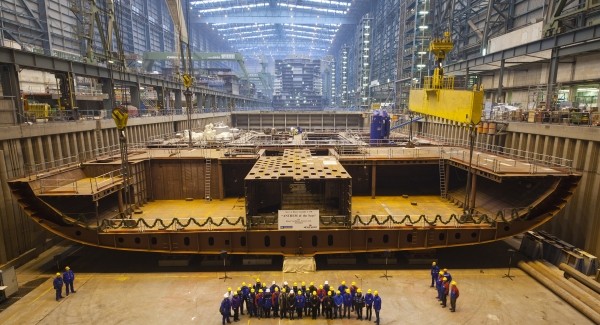 We like to look ahead in the office, and when it comes to ship announcements – we sometimes like to look far ahead. Royal Caribbean's last big unveiling was three years ago with the Allure of the Seas, the largest cruise ship in the world, and we're about a year away from Quantum of the Seas, the largest ship to ever be homeported in the New York area. But last week, more plans for the Anthem of the Seas – scheduled to launch sometime in 2015, about 18 months away.
Unlike recent launches from Norwegian Cruise Line and the Anthem's sister ship, Quantum of the Seas, the Anthem was not built with a specific port in mind. Indeed, the Quantum class ship will summer in Europe and winter in Florida. In the spring and summer of 2015, the Anthem of the Seas will be sailing out of Southampton, England with a variety of European itineraries. The mega ship, capable of holding 4,000+ guests, will be spending its winter from its designated homeport of Fort Lauderdale.
There's still not a lot of detail on the Anthem yet, but we know that like the Quantum, this ship intends to give every cabin a view with Virtual Balconies for inside rooms, the North Star ride that lets you experience floating several hundred feet above the ship and sea, as well as a skydiving simulator. More details will be coming soon, watch this space for more information!
Start planning your Royal Caribbean adventure now, as space is open on the Quantum of the Seas. Click here for more information.