Five Tips for the First Time Cruiser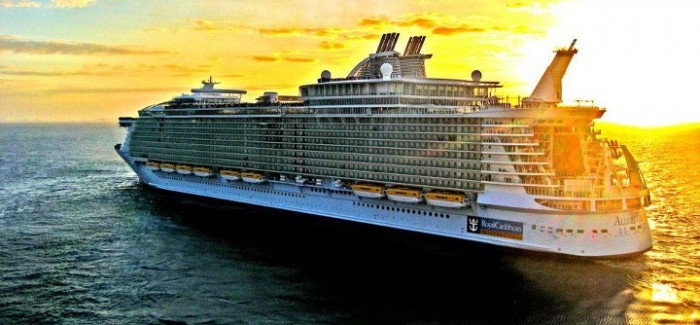 The cruise is booked and you are set to sail for the very first time! Cruises are a really excellent way to see the world in a relaxing, stress-free environment, but its a very different type of travel than a guided tour or something on your own. There are secrets and strategies that make an experience extra special, and we want to share them with you. So without further ado, here are five tips to help you cruise like a pro!
1. Pre-Register!
We really can't stress this enough to our clients. It's so important to take a few minutes before you leave on your cruise and fill out the immigration paperwork necessary for international travel. By doing so, you'll give the cruise line the information it needs to let you board the ship and speed up your boarding process on sail day. Also, this lets the cruise line give you information on any special documentation you may need to travel, and that's important. Without having the right visas to visit some more exotic locations, you can be denied boarding – and no cruise line will give you a refund because you didn't have the right documents to travel.
Other benefits for pre-registering early include letting you print out your documentation from your computer, and the ability to pre-reserve specialty dining experiences, shore excursions and on-board entertainment venues. Generally, checking in online is available from the day you book, and it only takes about 10 or 15 minutes to do, but it will save you so much time and effort in the long run.
2. Cell Service is Available, but…
Staying connected is something that we all like to do, and most ships offer cell service while at sea. But beware, it is really expensive! Instead of connecting via phone or text, use email, or something internet based instead, and keep your cell phone turned off while at sea. Although internet and wi-fi access is expensive too, its still far cheaper than connecting on your cell phone at sea. Roaming is pricy and can often times cost several dollars a minute. If you decide that you need the phone on for emergencies? Make sure the data roaming feature is turned off before boarding the ship, otherwise all the things that your smartphone does with emails and apps, etc. could cost you a LOT of money.
3. Drink More, Pay Less
Meals are included on your cruise, but the drinks aren't. In most cases, soft drinks and cocktails are not included in the cost of your cruise, but are available for sale. Pricing is generally around the same as a regular priced bar, but there are ways to save money. Drink specials are a help, naturally, but many cruise lines, including Carnival, Celebrity and Royal Caribbean offer beverage packages which can open up the bar to you. But be aware, sometimes its more expensive than paying a la carte – and usually if one person in a room gets a drinking package, everyone in the room needs one too. It's a great fit for a big time drinker at the bar, but for the one off beer drinker, it might not be the best idea.
4. Bring Sunscreen
No really, we can't stress this enough. Bring sunscreen. The sun burns skin just as badly at sea as on land… and buying the stuff in ship store or at one of the kiosks just off the port is a great way to spend about twice as much as you should for some SPF 30.
5. Try Stuff
The best part about a new experience is all the stuff you'll get to do for the first time! Walk that ropes course at sea, get on the flowrider and try your hand at surfing! Try that item on the menu that's always scared and intrigued you. The great thing about being on vacation is that there aren't many consequences for trying new things. They might end up becoming your new hobby, or favorite food, or make a destination so endearing that you can't wait to get back.
Start planning your trip today. Contact us at 877-283-1114 or click here to start planning your first or next cruise!