Viking Ocean Archives – Crown Cruise Vacations
May 4, 2023 | Jackie Sheckler Finch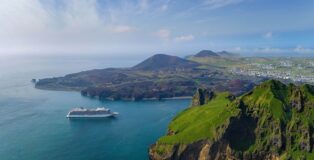 What an appropriate name for a beautiful new ocean ship. The Viking Neptune. And what a perfect godmother, retired NASA astronaut, aquanaut and artist Nicole Stott.
"The Viking Neptune is a ship named for both the furthest planet in our solar system and the god of the sea," Torstein Hagen, chairman of Viking, said in a news release. "And our newest Viking godmother, Nicole Stott, as a NASA astronaut and aquanaut, also has connections to space and the sea." Read more...
August 14, 2022 | Jackie Sheckler Finch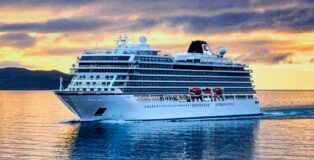 Ready to visit beautiful Mars? Nope, not the planet named after the Roman god of war. This Mars is the newest cruise ship in the Viking fleet.
The new Viking Mars was officially named by her ceremonial godmother, Lady Fiona Carnarvon, the Countess of Carnarvon. The ship will sail itineraries in the Mediterranean, Scandinavia and Northern Europe before repositioning at the end of the year for voyages around Australia and New Zealand. Read more...