Carnival Cruise Line names Emeril Lagasse as chief culinary officer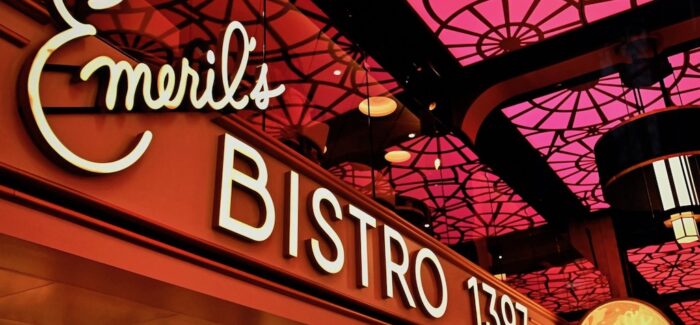 Fans of talented culinary artist Emeril Lagasse can now enjoy his delicious cuisine as chief culinary officer for Carnival Cruise Line.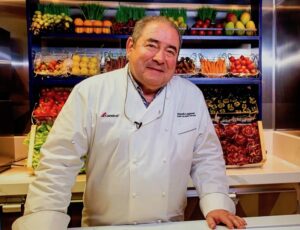 "Food is key to the fun of a Carnival cruise," Christine Duffy, president for Carnival Cruise Line, said in a news release. "Emeril's restaurants on our two new ships have been a great addition to our dining offerings and guests rave about the food, which will also be on Carnival Jubilee come next December."
A restaurant concept created by Lagasse, Emeril's Bistro is already popular on two of Carnival's most innovative ships – Mardi Gras and Carnival Celebration. Now the famous chef's culinary talents will be used fleet wide.
A James Beard Award winner, Lagasse is known for his mastery of Creole and Cajun cuisine and is one of New Orleans' most respected chefs. In addition to his acclaimed restaurants across the country, he has been welcomed into homes nationwide for decades through his popular cookbooks and television cooking shows, including his current show "Emeril Cooks," which debuted on Roku earlier this year.
"I've been creating and operating restaurants for many years but developing my restaurants with Carnival and learning about the cruise industry has been an exhilarating experience," Lagasse said in a news release. "I love Carnival's focus on food and fun and the many great dining options they offer their guests. I'm looking forward to building on our success at sea with Carnival's exceptional culinary team."
Carnival offers its guests outstanding choices in casual and fine dining, including Fieri's Guy's Burgers, the first stop for many guests after they board their cruise.
"With Emeril's culinary expertise and broader profile on our ships, along with our wildly popular partnership with Food Network star Guy Fieri, Carnival will feature two iconic talents in the food and dining industry across our fleet," Duffy said.
Photos courtesy of Carnival Cruise Line
---
Ed. Note: Please contact us for more information and to book a cruise Crown Cruise Vacations | Cruise Getaways You Can Afford!
Celebrity Cruises recognized the company's top partners with its 2022 Top Travel Agency Advisor Awards. The 2022 travel partner award winners include:
Online Partner of the Year: Crown Cruise Vacations
Since 2008, Crown Cruise Vacations has had a singular focus: Provide excellent value and excellent service on Cruises, Tours and all forms of Vacation Travel. Based in Princeton, New Jersey, and a proud member of Ensemble Travel Group, we have been able to offer the benefits of working with the largest agencies while maintaining a family atmosphere. We've won a number of different awards including the 2011 World Travel Award for Leading North American Cruise Agent,
and 2018 Partner of the Year for Royal Caribbean . We use our agency connections, relationships and influence
to provide you and your family the best values and offers in the travel industry
led by travel counselors with hundreds of years of combined travel experience.
Contact Us – Open Seven Days A Week: 9a-8p Mon-Fri, 9a-5p Sat-Sun
Call us toll free: 877-283-1114, direct-dial Locally: 609-945-9801
Address: 120 Village Boulevard, Princeton, NJ 08540
Email us: support@crowncruisevacations.com