Cruise Trivia: Name famous veteran of 101st Airborne 'Screaming Eagles'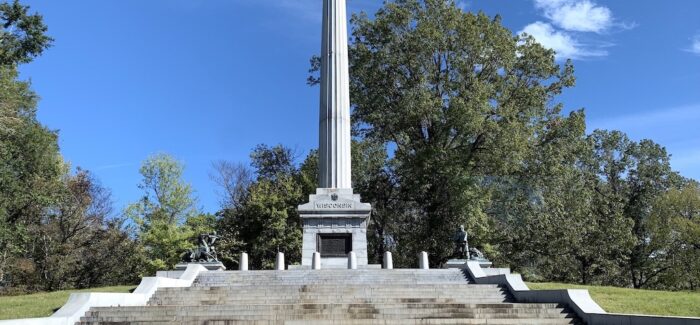 For a double question trivia quiz, what is the significance of the 101st Airborne Division's nickname of "The Screaming Eagles?"
And for the second part of the quiz, who is perhaps the most famous veteran of the 101st Airborne Division?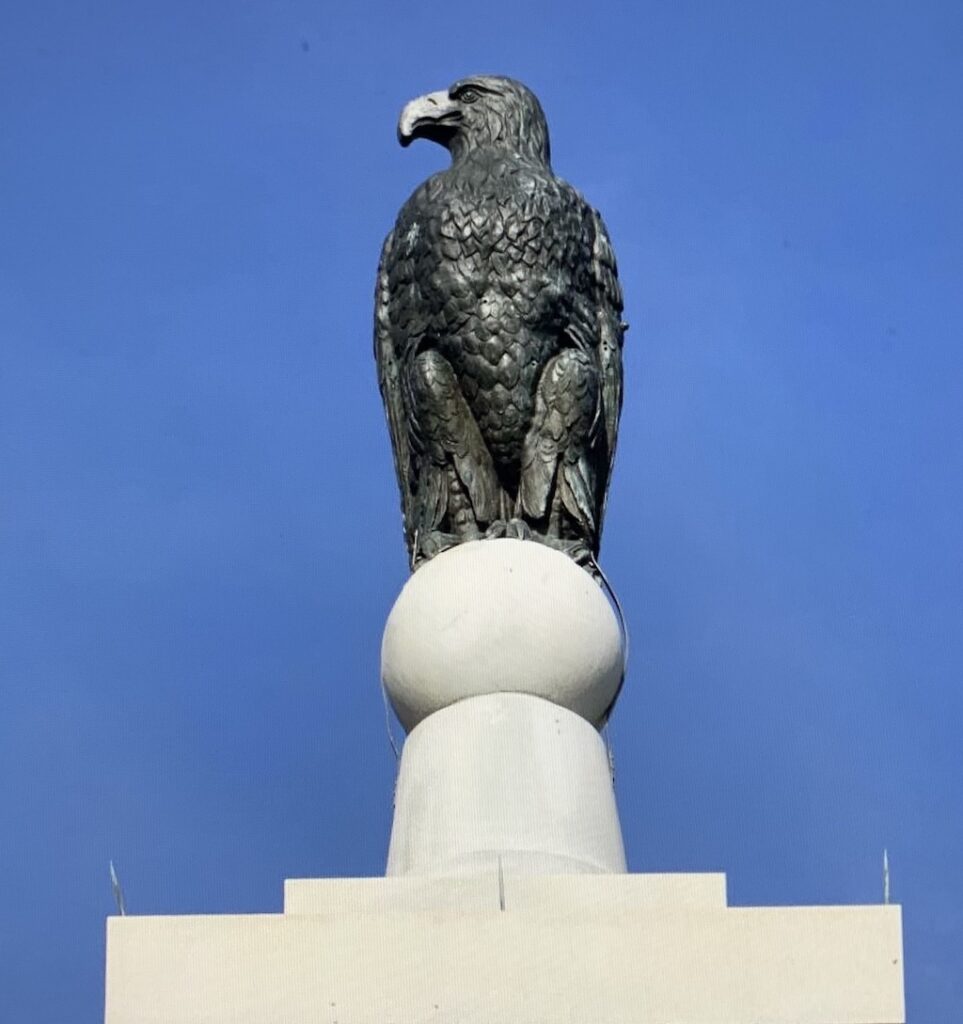 This should be a simple quiz for music lovers or those who have visited Vicksburg National Military Park, perhaps on an American Symphony cruise. Vicksburg is one of the riverboat's popular stops on the Memphis to New Orleans itinerary.
Don't look at the answer below until you have formulated your response. If you know the answer, congratulations.
If you don't know the answer, might be time to book an American Cruise Lines journey. Never know what you might learn on one of these fascinating river itineraries.
*
*
*
*
(Answer)
The 101st Airborne Division's nickname and insignia honor "Old Abe," a Civil War hero. Actually, Old Abe was a bald eagle taken into 36 Union battles by his buddy, Captain John E. Perkins. Old Abe was proudly carried into conflict tethered on a five-foot perch painted red, white and blue.
The eagle's screams could be heard across the battlefields, intimidating opposing forces. The 101st insignia features a bald eagle on a black shield and the unit is nicknamed "The Screaming Eagles."
"The eagle was named in honor of President Abraham Lincoln and became the mascot of a Wisconsin regiment during the Civil War," said Vicksburg bus tour guide David Maggio. "Old Abe is one of the lucky ones who survived the Civil War."
Today, Old Abe is honored with his statue atop a 122-foot column in Vicksburg National Military Park. His figure rests on the Wisconsin State Memorial monument in the historic battleground.
Vicksburg Military Park is huge with a 14-mile tour and more than 1,400 monuments and memorials. The visitor center offers a 20-minute film as well as exhibits about the horrible siege that lasted from May 18 to July 4, 1863.
"For 47 days, both soldiers and citizens suffered," Maggio said, adding that Union cannon bombarded Vicksburg from the east while Union naval forces lobbed mortar shells from the west.
Caught in the crossfire, Vicksburg's civilians sought the safety of caves dug into the sides of hills. Civilians brought necessities into the hot, damp, musty and humid caves. In one instance, a baby was born in a cave. His parents named him William Siege Green.
"Vicksburg was vital to victory. Both sides knew that," Maggio said. "Confederate President Jefferson Davis knew that and so did President Abraham Lincoln who said that Vicksburg was the key and that the war could never be brought to a close until that key was in the Union's pocket."
In the end, Confederates under the leadership of General John C. Pemberton, surrendered Vicksburg to Union Federals, under the leadership of US Major General Ulysses S. Grant on July 4, 1863.
As for Old Abe, the bald eagle received an honorable discharge in 1864 and was presented to the State of Wisconsin. The famous war eagle was an honored resident of the Wisconsin State Capitol and frequently traveled nationwide in support of veteran reunions, patriotic gatherings and special exhibitions.
Old Abe's home was a special aviary in the Capitol building. But in 1881, a fire broke out in a paint and solvent storage area near Old Abe's aviary. Weakened by the fumes, the Wisconsin war eagle died a month later in the arms of his handler.
"Old Abe was then mounted and displayed in the Capitol until a second fire destroyed his remains in 1904," Maggio said.
In 1921, Old Abe was honored as the insignia of the 101st Airborne Division Air Assault. The only air assault division of the United States Army, the 101st Airborne Division was founded July 23, 1918. Headquartered in Fort Campbell, Kentucky, the 101st can plan, coordinate and execute multiple battalion-size air assault operations to seize terrain.
For that second trivia questions, perhaps the most famous 101st Airborne Division alum is also one of the greatest guitarists ever. Enlisting when he was 19 years old, Jimi Hendrix served with the 101st for about a year before he was honorably discharged from the Army in 1962. The rest, of course, is history.
---
Ed. Note: Please contact us for more information and to book a cruise Crown Cruise Vacations | Cruise Getaways You Can Afford!
Since 2008, Crown Cruise Vacations has had a singular focus: Provide excellent value and excellent service on Cruises, Tours and all forms of Vacation Travel. Based in Princeton, New Jersey, and a proud member of Ensemble Travel Group, we have been able to offer the benefits of working with the largest agencies while maintaining a family atmosphere. We've won a number of different awards including the 2011 World Travel Award for Leading North American Cruise Agent,
and 2018 Partner of the Year for Royal Caribbean . We use our agency connections, relationships and influence
to provide you and your family the best values and offers in the travel industry
led by travel counselors with hundreds of years of combined travel experience.
Contact Us – Open Seven Days A Week: 9a-8p Mon-Fri, 9a-5p Sat-Sun
Call us toll free: 877-283-1114, direct-dial Locally: 609-945-9801
Address: 120 Village Boulevard, Princeton, NJ 08540
Email us: support@crowncruisevacations.com