Aboard the Breakaway: The Studio Complex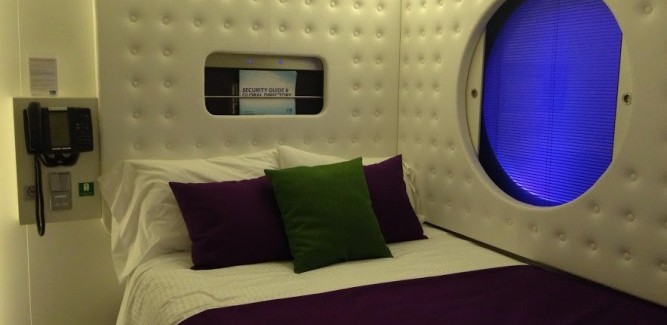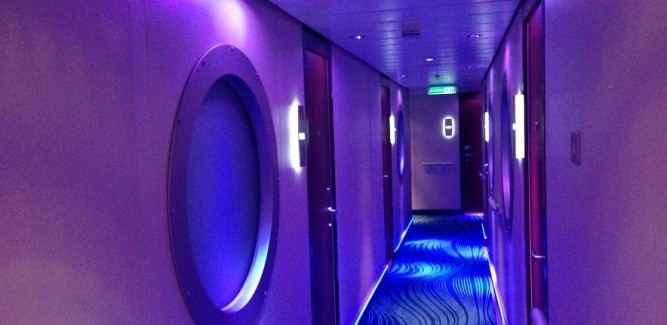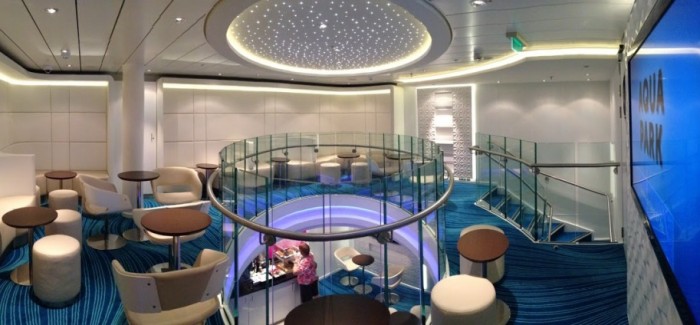 The Norwegian Breakaway, Norwegian Cruise Line's newest flagship, set sail for the first time from New York City last week, and the ship is truly an evolution in cruising from the Northeast. Truth be told, its not too often that the newest and best ships in the fleet sail from New York, but the Norwegian Breakaway's Big Apple debut is the continuation of a trend that Celebrity started with the Silhouette and Royal Caribbean is happy to continue with its upcoming Quantum of the Seas. During our short voyage out in the Atlantic Ocean, we had a chance to explore the ship from top to bottom – and one of the most comfortable spots on the ship is the studio complex.
Studio cabins are an industry first, introduced on the Norwegian Epic in 2010, and the Breakaway also features these very popular, design-heavy small inside cabins, designed for solo travelers. The rooms are just 100 square feet, nearly 40% smaller than a standard inside cabin, but offer nearly everything that a regular cabin offers. Our favorite feature is the frosted glass window that opens up to the mood lit hallway. There's no view, but the light from outside definitely makes the room feel a bit larger than its size.
The most amazing benefit of the Studio complex is the Studio lounge. This very comfortable two-story space gives single travelers a place to meet and mingle in a lounge exclusively for them, complete with a bar and complimentary gourmet coffee and sweet treats. Sneaking back into the lounge and relaxing for a while after the tour of cabins, it was hard not to say hello to anyone that wanders in, because the space is just so inviting and social. Any guest is just a couple coffees away from a friend for life.
The lounge area is solely for studio guests and the entire cabin complex requires key card access. The best part about the studio cabins? The affordability. With no single supplement, seven night sailings are often available for a single guest at under $1000 per person, but these cabins often sell first, so act quickly!
The Norwegian Breakaway sails from New York City year-round. Start planning your trip today by clicking here and seeing all the places the Breakaway can take you!