Solo cruising becoming more popular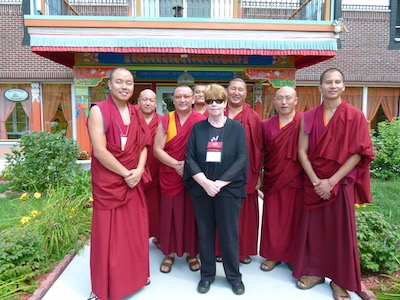 Two questions I often hear as a solo cruiser: Do I get lonely traveling by myself? Am I afraid to travel alone?
The answers? Nope. And nope.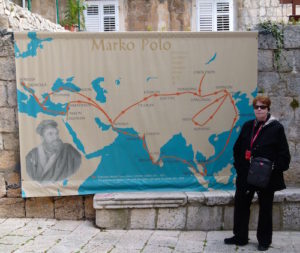 Although I enjoy being with groups of strangers or friends, I also love alone-time and cruise ships seem to offer the best of both worlds. When cruising by myself, I can choose to take part in group tours for shore excursions or get involved in shipboard games with fellow passengers. I can sit in packed theaters to watch shipboard entertainment, getting to know people seated alongside me before the programs start.
As an avid cruiser for decades, I have seen a big shift in people taking cruises by themselves. Cruise line officials I have talked with agree.
"In the last two years, we have seen an uptick in solo travelers," said Yolanda Brown, sales director for UnCruise Adventures. "In recent years, the social stigma of traveling alone has lifted and traveling by yourself has become more common."
Some ships even have special cocktail hours and events for solo travelers. "Carnival holds a 'Singles Welcome Aboard' party during the first night of the cruise, along with a wide variety of fun on-board activities that offer guests traveling alone to meet and interact with other single guests," said Vance Gulliksen, senior public relations manager for Carnival Cruise Line.
More ships also are offering price deals for people cruising alone. AmaWaterways, for example, has single-occupancy staterooms with no additional single supplement fees on some of its ships. The 140-square-foot staterooms have all the AmaWaterways perks, including French balconies.
Likewise, UnCruise Adventures has solo cabins on every vessel in the fleet. Carnival will occasionally run promotions "in which we will waive the single supplement for solo travelers on select ships and sailing dates," Gulliksen added.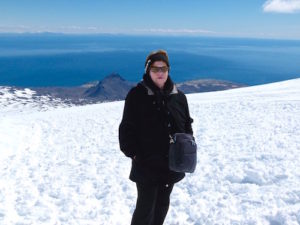 Dining choices for solo passengers
On most ships, I have the option of dining alone or choosing to sit at a larger table where passengers want to meet each other. Although it used to be that solo diners might be relegated to the least desirable tables, I don't see that happening much anymore.
On a Tahiti cruise aboard Oceania Sirena, maître'd Susan Lingao escorted me to a table by a window with a beautiful view of the panoramic Pacific for my first dinner. When I mentioned that I thought I had the best seat in the Grand Dining Room, Lingao made sure that I had the same table every night of my weeklong cruise. And the table was already set with service for one when I sat down.
Aboard Viking Kara for a Christmas market cruise through Germany, I walked into the dining room alone on my first night and a young man at a table stood up and motioned me over. I was invited to sit with two young men and three women who were traveling together and that is where I dined every night at a table for six. We still keep in touch with each other. At cruise end, one of the women gave me a travel jewelry bag that she had made. I still carry it today and think of her when I do. Being solo has introduced me to so many new friends.
Some travelers might feel uncomfortable trying to arrange trips to international destinations. On a cruise ship, travelers can choose the destination of choice, book passage and leave the rest up to knowledgeable cruise experts and skilled tour guides.
                                             Frequent solo cruiser enjoys benefits
On a Carnival Sensation cruise to Jamaica, another solo passenger named Patti from Miami and I sat next to each other on a 28-passenger bus for a shore excursion to the Bob Marley Birthplace and Tomb. I would definitely not recommend that a traveler take that trip on their own. The site is high in the mountains where the "roads" are more like zigzag cow paths. Nor would I want to deal with the ever-present hustlers outside the Marley compound.
I thought Patti might have saved up to take a once-in-a-lifetime "dream cruise." However, she said she takes a two-to-four-night cruise out of Miami at least every other month. She works in a public-intensive job and said getting out of town and being pampered on a cruise is the best way for her to relax.
As a frequent cruiser, Patti said she gets special cruise offers and also looks online for good deals. A cruise, she said, is often less expensive than staying in a nice hotel and eating out three meals a day and going to nightly entertainment.
Plus, Patti added the same feeling I have, "Although I travel alone, I never feel alone on a cruise ship."
---
---
To learn more about myriad offerings of cruises and land vacations, too, please contact the cruise specialists at Crown Cruise Vacations – open 7 days a week and most holidays – offering guaranteed lowest rates on cruises and finding the best cruise deals around the world. To book a trip call 1-877-283-1114 (toll-free USA/Canada), +1-609-945-9801 or visit http://www.crowncruisevacations.com.
Crown Cruise Vacations – Follow us on Instagram, Facebook, Twitter