Pearl Seas Cruises Exploring Again in 2022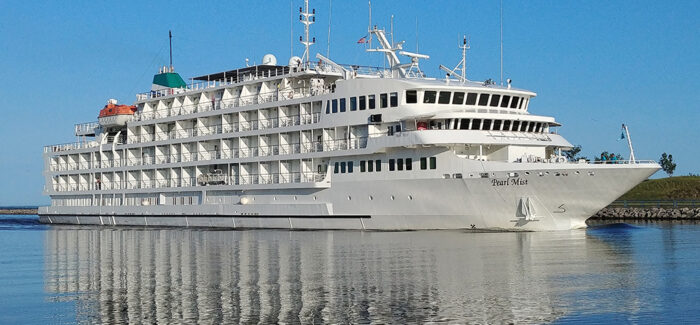 The beautiful Pearl Mist is now cruising again. The 210-passenger ship has returned to the waters of New England, Coastal Maine, Canadian Maritimes, St. Lawrence Seaway and a full summer on the Great Lakes.
"After a long hiatus, we look forward to exploring again with our guests, and to visiting and supporting the many communities and shore side partners we work with in each region we cruise," Carter Robertson, president of Pearl Seas Cruises, said in a news release.
"We anticipate a great season exploring the historic and picturesque coastal towns throughout New England, Canada and the Great Lakes," he said.
During the pause in cruise operations, Pearl Seas Cruises greatly expanded the onboard and onshore enrichment programs offered along each itinerary.
For the 2022 season, the company has added many new active experiences from kayaking to hiking and more unique local experiences like lobster fishing, seal watching and glass-bottom boat tours.
Daily shore side adventures include visits to Niagara Falls with boat tours of Horseshoe Falls; Mackinac Island with lunch at the Grand Hotel; and Prince Edward Island to see the majestic setting for "Anne of Green Gables."
Guests also can enjoy a visit to Bar Harbor with an exploration of Acadia National Park and Cadillac Mountain; whale watching in the Bay of Fundy; and a walking tour of Lunenburg, a UNESCO World Heritage Site considered the prettiest town in Canada.
Launched March 14, 2008, the Pearl Mist offers private balcony accommodations, complimentary cocktails each evening, complimentary beer and wine with lunch and dinner, onboard enrichment programs, entertainment and daily small-group excursions with private transportation.
Photos courtesy of Pearl Seas Cruises
---
Ed. Note: Please contact us for more information and to book a cruise! Crown Cruise Vacations | Cruise Getaways You Can Afford!