Let's go to Luckenbach, Texas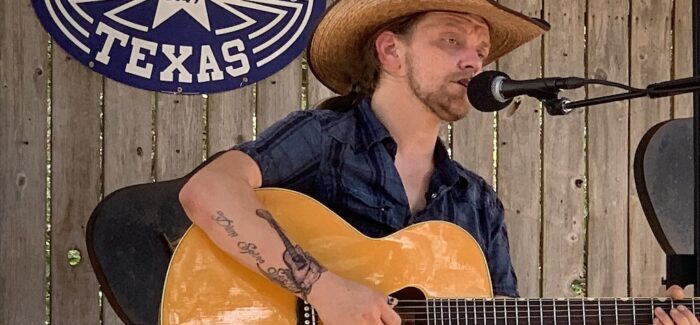 Hondo Crouch owned two Texas ranches: one between Comfort and Fredericksburg and the other about a half hour away in Sisterdale.
The tiny burg of Luckenbach was smack dab in the middle.
Every evening when Hondo headed home from Fredericksburg to Sisterdale, he would stop halfway in Luckenbach for a cold beer.
But sometimes the only bar in Luckenbach would be closed. So Hondo did what any red-blooded Texan would do.
He bought the place.
"That was in 1970," says Hayden Whittington, bar manager of Luckenbach. "He paid $22,000 for the whole town and proclaimed himself the mayor."
Folk humorist Hondo then set about creating the world he wanted. "Hondo knew a lot of people in the music industry and he turned his town into an entertainment venue," Hayden says.
Music destination
That included daily song-picking, domino-playing and beer-drinking beneath the 500-year-old oak trees. Mirthful diversions in the tiny hamlet sprouted up like dandelions – the Luckenbach World's Fair, Ladies State Chili Bust, Mud Dauber Festival and huge "hug-ins."
"The largest crowd we ever had was 32,000 for the Luckenbach World's Fair in 1973, which had to be held at the Gillespie County fairgrounds," Hayden says. "Why did we have a world's fair? Just because we could."
Before Hondo knew it, the world was beating a path to his door. Then in 1973, Jerry Jeff Walker came looking for a laid-back Texas locale to record a country rock album.  Luckenbach fit the bill perfectly. Stacking hay bales in the old dance hall for sound baffles, Jerry Jeff and his Lost Gonzo Band sat around the ancient saloon during the day writing songs. At night, they'd record them.
The result was a smash hit – "Viva Terlingua." That love affair with little Luckenbach was fueled even more four years later when Willie Nelson and Waylon Jennings recorded a little ditty called "Luckenbach, Texas (Back to the Basics)."
"Let's go to Luckenbach, Texas, with Willie and Waylon and the boys," the song invited. And that's exactly what people did.
"That song came out in 1977," Hayden says. "Luckenbach was already famous in Texas but that song just kind of made our little town world famous."
 Travelers discover Luckenbach
Tour buses and visitors from around the world poured in. Bikers loved the joys of cruising the country roads to Luckenbach. Revving up his new Ducati motorcycle, John says he chose to retire from Illinois to nearby New Braunfels so he could ride his bike year-round and stop in Luckenbach for a cold one and some music.
"It's a great ride and great music once you get here," he says. "It's sort of like a tiny Texas piece of the past."
After hearing so much about Luckenbach, some tourists visiting the Texas town were slack jawed at what they found – a dance hall, beer joint and general store. Population 3.
"A lot of people come out here and they are flabbergasted," Hayden says. "They think we built all of this because of the song. This was already here and that's why they recorded the song."
Luckenbach was established as a trading post in 1849. The post office/general store/saloon was opened in 1886 by August Engel, an itinerant preacher from Germany. The name was picked by Engel's daughter, Mimma, in honor of her fiancé – Albert Luckenbach.
The trading post did a brisk business with pioneer farmers and Comanche Indians alike. A steam-powered cotton gin was built on the banks of Grape Creek in 1879 and went bust in 1929.
By 1885, the community boasted a blacksmith shop and a consolidated school. There was even a local legend – Jacob Brodbeck, who is documented to have flown a heavier-than-air craft, powered by clock-like springs rather than an internal combustion engine. And he did that decades before the Wright brothers.
Town that wouldn't die
By 1970, however, Luckenbach had become a ghost town. That's when retired postmaster Benno Engel decided to sell Luckenbach and Hondo decided to buy. Hondo died from heart issues in 1976. His ashes were scattered over the ranch he loved.
"Luckenbach has been about music and about people having fun for a long long time," Hayden says. "Our motto is 'Everybody's Somebody in Luckenbach.'"
Over the years, many great bands have played in Luckenbach and the dance hall is busy most weekends. On this weekday, it's Peter Tory, James Sharp and Shawn Bryan on the outdoor stage.
Curled up on a nearby picnic table is Miss Kitty, snoozing in the sun near a bottle of Shiner Bock. Henrietta the black hen strolls casually among audience feet, pecking the ground for anything edible.
Critters who live in Luckenbach know they are safe and consider anyone who comes to town part of the family. Same goes for visiting folks.
"It's just a great place to be," Hayden says. "We like to call ourselves a family-oriented beer joint. The folks are friendly. You can come here and have a good time and feel safe. Luckenbach is about music and people having a great time."
Luckenbach photo cutlines
Photos by Jackie Sheckler Finch
The tiny Texas burg of Luckenbach has become a music destination.
Hayden Whittington serves as bar manager of Luckenbach.
James Sharp performs at Luckenbach.
John says he chose to retire from Illinois to near Luckenbach to ride his motorcycle most of the year.
Willie Nelson and Waylon Jennings recorded the popular Luckenbach song.