Holland America Expands Programming for 2024 Solar Eclipse Cruises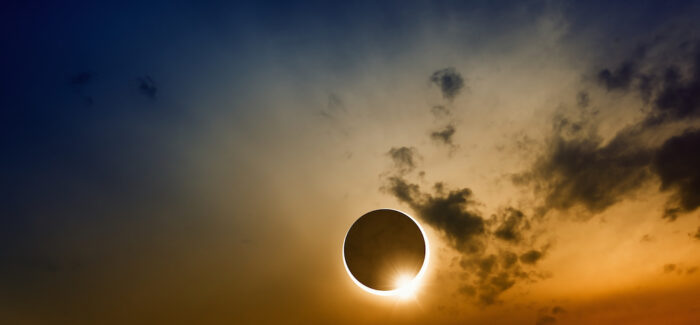 Holland America is making a unique opportunity even more special with the addition of astronomy experts to its 2024 Solar Eclipse Cruise programming. Guests sailing on Koningsdam and Zaandam to experience the total eclipse in spring 2024 will have exclusive access to lectures, demonstrations and firsthand tips on how to make the most of their eclipse viewing.
"We're positioning our ships in the perfect location for guests to see the eclipse," Bill Prince, vice president of entertainment for Holland America Line, said in a news release. University of California San Diego Professor Adam Burgasser will join guests on Koningsdam as the ship sails off the coast of Mexico in the thin "path of totality" for the April 8, 2024, total solar eclipse. Burgasser is a professor of astronomy and astrophysics, an observational astrophysicist and the principal investigator at the university's "Cool Star Lab."
"For many, this a once-in-a-lifetime experience so being able to receive the guidance of a renowned physicist like Dr. Burgasser is an exciting opportunity for our guests," Prince said. "We're known for creating immersive programming, and this will be an unforgettable live event."
Leading up to the eclipse, Burgasser will educate guests through special lectures on the ship's World Stage and help them create their own eclipse viewers. During the eclipse, he will help guests safely view and understand this rare occurrence from unique positions on the ship.
"The first total solar eclipse in North American in seven years is something astronomers – amateur and professional – are all excited to observe, and there's no better or unique place to observe it than at sea off the coast of Mexico," Burgasser said in a news release. "I look forward to joining Holland America Line guests aboard Koningsdam to witness this phenomenon and help them better understand the science and history behind it," he said.
Koningsdam will embark April 5 on a 22-day Solar Eclipse Cruise, which positions the ship along the coast of Mexico for a total view before crossing the Pacific Ocean to Hawaii. The San Diego, California, to Vancouver, Canada, itinerary departs April 5 and heads south to Cabo San Lucas, Mexico, before spending the day at sea on April 8 for the eclipse. Koningsdam will then stop at Puerto Vallarta in Mexico before crossing over to Hawaii. Guest presenter Jim McParland will lend his expertise to the eclipse experience aboard Zaandam with lectures and demonstrations when the ship also is in position for total viewing.
Zaandam will depart March 30 on a 14-day Solar Eclipse Cruise roundtrip from San Diego and will be positioned for a total view of the eclipse as it tracks over Mexico. The ship will be in Mazatlan, Mexico, on eclipse day.
Photos courtesy of Holland America Line
Solar eclipse (cover)
Professor Adam Burgasser
Theater
Koningsdam at sea
Holland America in Hawaii
Ed. Note: Please contact us for more information and to book a cruise Crown Cruise Vacations | Cruise Getaways You Can Afford!
Celebrity Cruises recognized the company's top partners with its 2022 Top Travel Agency Advisor Awards. The 2022 travel partner award winners include:
Online Partner of the Year: Crown Cruise Vacations
Since 2008, Crown Cruise Vacations has had a singular focus: Provide excellent value and excellent service on Cruises, Tours and all forms of Vacation Travel. Based in Princeton, New Jersey, and a proud member of Ensemble Travel Group, we have been able to offer the benefits of working with the largest agencies while maintaining a family atmosphere. We've won many different awards including the 2011 World Travel Award for Leading North American Cruise Agent, and 2018 Partner of the Year for Royal Caribbean. We use our agency connections, relationships and influence to provide you and your family the best values and offers in the travel industry led by travel counselors with hundreds of years of combined travel experience.
Contact Us – Open Seven Days a Week: 9 a.m. to 8 p.m. Mon-Fri, 9 a.m. to 5 p.m. Sat-Sun
Call us toll free: 877-283-1114, direct-dial Locally: 609-945-9801
Address: 120 Village Boulevard, Princeton, NJ 08540
Email us: support@crowncruisevacations.com