Discover Exclusive Beers on a Cunard Cruise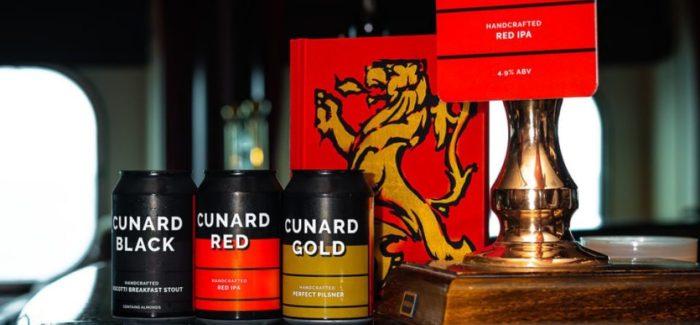 For a special cruise treat, Cunard offers a signature trio of craft beers. Available on draught or in cans or as a tasting flight, each Cunard beer has its own unique character and distinct color.
Crafted by Dark Revolution Brewery, the three beers are Cunard Black, Cunard Red and Cunard Gold. The famed Dark Revolution Brewery is a British microbrewery based in the cathedral town of Salisbury in the English county of Wiltshire.
A familiar name among craft beer enthusiasts, the company prides itself on crafting quality beers that defy the norm and deliver mind-blowing flavor. A regular featured in UK alehouses, Dark Revolution Brewery and Cunard make the perfect pairing.
As for the three beers, here is a quick rundown:
Cunard Black is a breakfast stout with a difference. Made with roasted British malts and Sumatran coffee, it's a well-balanced brew, cleverly offsetting malty undertones with Spanish almonds and a silky hint of sweetness, provided by heady Madagascan vanilla.
Cunard Red is a signature red India Pale Ale expertly pairing floral-infused hops from America with robust British malts. Citrus flavors succeed in cutting through the fragrant notes, providing a delicate fruity equilibrium with a pleasingly zingy aftertaste.
Cunard Gold is as beautifully amber-hued as the sun rising over the ocean. A classic German-style pilsner brewed with flavorsome hops and British malts, the beer is the perfect pint to savor with its crisp, clean finish providing the ultimate refreshment.
The perfect place to savor Cunard's beers is the ship's Golden Lion Pub. Slide into one of the pub's leather booths and enjoy Cunard's three bespoke ales developed exclusively for Cunard by Dark Revolution Brewery. Just another reason to put a Cunard cruise on your calendar.
Photos courtesy of Cunard