Cruise Trivia: What is Origin of the Name for Tauck's New Riverboat ms Andorinha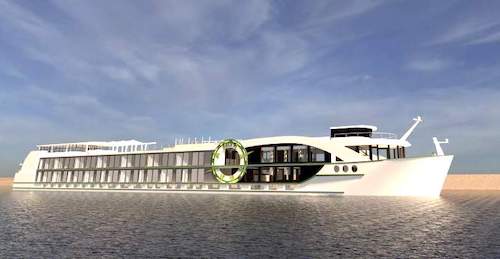 Passengers will soon be able to cruise the popular Douro River in Portugal aboard Tauck's new riverboat ms Andorinha.
The beautiful new riverboat will be launched in 2020. Andorinha will carry a crew of 36 and a passenger capacity of 84 guests, far fewer than other Douro ships of similar size which accommodate up to 112 passengers.
The cruise trivia question concerns the riverboat's name – what does the name mean and why was it chosen?
A hint: Although the Andorinha is a riverboat, the name originally belonged to something more commonly associated with the sky.
Don't look at the answer below until you've formulated your own response. Congratulations, if you are correct.
If not, you might want to book a cruise aboard the Andorinha to learn more about the Douro River and the riverboat's fascinating name.
*
*
*
(Answer)
Andorinha is the Portuguese name for a species of migratory swallow that winters in Africa and migrates to Portugal each spring, returning to the same nest each year with the same mate.
The birds have long pointed wings, divided tails and long feathers. They are known for their aerial acrobatics. Figures of andorinha are often symbolically placed on the facades of Portuguese houses.
Ceramic andorinha figurines also are popular throughout Portugal, symbolizing family, home, fidelity and love.
"These are values that resonate deeply with the 94-year-old, family-owned Tauck company," said Katharine Bonner, Senior Vice President of River and Small Ship Cruising for Tauck.
"We wanted a name grounded in the destination," Bonner said. "Our guests have asked us for cruises on the Douro so we now have those on our new Andorinha."
Photo courtesy of Tauck
Story by Jackie Sheckler Finch