Fall Cruises Archives – Crown Cruise Vacations
September 26, 2020 | crownblog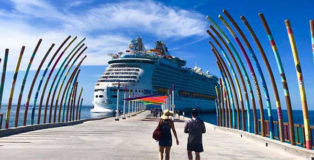 Dear Friends,
As we head into Fall, we want to take a moment to share with you where things stand in the Cruise World and when we might see some cruises resume in the US. Today, we have good news to share!
Cruise Lines in Europe have started returning to service in Europe on a limited basis, and with success. As a result, Cruise Lines across our country put together new plans of action that take the lessons learned from these first steps to ensure that we have a healthy return to cruising in the very near future. All the major cruise lines have submitted plans with the CDC in the last week to institute new protocols to minimize any risk and help guarantee the safety of guests and crew alike. Read more...
October 10, 2012 | Ross
Royal Caribbean Enchantment of the Seas
Considering a cruise? The Fall is a great time to take a cruise vacation for many reasons, but we've got six simple reasons to consider booking an Autumn cruise.