American Queen Voyages Has New Name, New Home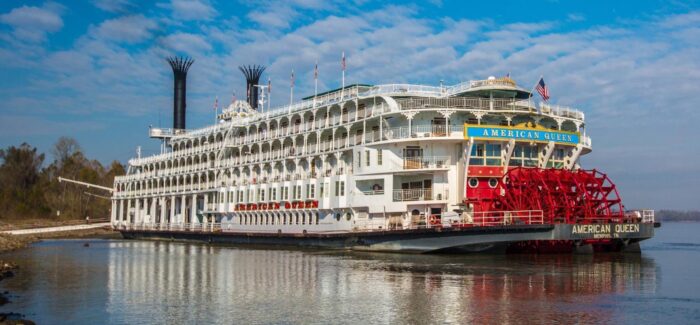 By Jackie Sheckler Finch
American Queen Voyages has a new name and a new home. The American Queen Steamboat Company and Victory Cruise lines merged to create American Queen Voyages with a new headquarters in Fort Lauderdale, Florida.
"South Florida is the heart of the cruise industry, and Fort Lauderdale is undeniably the epicenter of that region," Shawn Bierdz, president of American Queen Voyages, said in a news release.
"Having a presence in Fort Lauderdale allows us to tap into a talented workforce across the tri-county area, as well as offer an attractive home base for those looking to relocate here," Bierdz said.
Originally headquartered in Indiana, American Queen Voyages is leasing more than 23,000 square feet of the top floor of the landmark Coastal Tower at 2400 East Commercial Boulevard in Fort Lauderdale. The area boasts an outstanding location for business with unobstructed water views and convenient access to I-95, as well as downtown including the Brightline train station at Broward Boulevard.
"Welcome to Fort Lauderdale, American Queen Voyages," Bob Swindell, president/CEO of the Greater Fort Lauderdale Alliance, said in a news release. The Alliance is Broward County's official partnership for economic development.
"A worldwide marine industry and hospitality destination, Broward County is a perfect fit and proud that American Queen Voyages will take its place among other national headquarters ranging from providers of travel packages to rental cars and cruise lines," Swindell said. "Thank you for choosing to relocate and expand in Fort Lauderdale."
Embracing its Mississippi River and paddlewheel roots, the newly imagined brand celebrates its growth from operating its singular namesake vessel, the American Queen, to expanding to a seven-vessel fleet with the acquisition of Victory Cruise Lines.
Looking ahead, American Queen Voyages will offer eight vessels by 2023 and plans to deliver encounter-driven travel experiences throughout America's heartland rivers, the Great Lakes and Pacific Northwest, as well as Canada and the Eastern Seaboard, Mexico and the Yucatan Peninsula and the wilds of Alaska.
Embracing its new tagline "Discovery Runs Deep," American Queen Voyages invites travelers to throw away the guidebook and go off the beaten path to discover the unscripted experiences of North America. New worlds and new encounters await guests – from interacting with New England oystermen while warming up over salty fish tales to shadowing marine science researchers from California Polytechnic State University on a Zodiac approaching a secluded cove.
"Through a decade of transformation, American Queen Voyages has surged from the great American rivers to include lakes, ocean and expedition experiences," Bierdz said.
"As we move into this new chapter and introduce our version of encounter travel, we uphold the originating vision of our company's founder and chairman, John Waggoner, and his unwavering belief in the renaissance of U.S. river cruising and close-to-home adventures."
Photos by Jackie Sheckler Finch