4 Reasons Why Today Is The Best Day to Plan a Vacation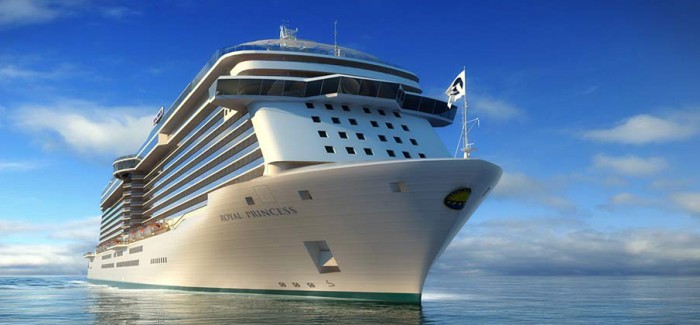 The economy might feel a bit shaky, and the finances may not be strong enough to jet away right this second, but its still a great day to start planning a vacation. We get the question in the office a lot, "when is the best time to plan our next trip?" The answer: "Today!" In most cases, locking down a trip early helps guarantee good rates, good availability and has very little downside. And in the last few months of the year, the time is especially right to plan ahead. With fewer people looking to travel, tour companies and cruise lines are giving some of their best prices of the year, coupled with amazing amenity offers.
Booking Early Gives You More Choice
It's a common story that the best deals for travelers are last minute deals. And its true, that once in a while there are truly amazing deals for cruises and tours leaving in the next few weeks, there's no guarantee that your desired adventure will have the space that you want on your dates. Often times, the best rooms on a ship or in a resort are sold first, because travelers in the know grab them early. By waiting until the last minute, pricing may be good, but availability may not be.
Also, getting to the destination may be a challenge in and of itself. Cruises from San Juan are routinely very inexpensive at the last minute. Europe, too. But the reasoning isn't because the overall cost of the vacation drops, its because pricing for flights to get to the ship have gone through the roof. So that $899 cruise might have dropped to $599 because the air costs went from $400 to $800.
Booking Early Gives You More Flexibility
Having lots of choices is one thing, having the flexibility to take advantage of future offers is another. For people who shop around for the best deal, booking early often gets you the ability to pick and choose your promotion over time. Generally, as long as you can cancel without penalty, you can take advantage of the new promotion. So someone who books today for a summer holiday could book with today's promotion. If the promotion introduced in December is better, they can usually change to that promotion with little issue.
The down side here is very small. You take advantage of today's sale, and if tomorrow's sale is better, you can take advantage of that too!
Booking Early is Low to No Risk
Only 85% sure about that summer cruise? No problem. In most cases, there are no penalties, or very low penalties for canceling a vacation far in advance, especially with cruising. Deposits are placed to secure space, but in most cases, they are fully refundable until 60 to 90 days before travel. So if plans change, the money comes right back.
This isn't a universal benefit. Some special sale rates are immediately non-refundable, and some of the fancier cruise lines do charge a penalty from day one, although its usually a token amount ($50 or $100 per person.) The same thing applies to all-inclusive packages. Most packages have a small penalty that is non-refundable initially, but outside of airfare, the penalty is often as low as $50 per person to walk away.
Great Deals are Available Today!
October is a great month to plan ahead, as nearly everyone is offering incentives to book. Holland America Line is offering drinking packages and specialty dining, as well as reduced deposits on selected sailings, Royal Caribbean is offering up to 20% off and free beverage packages on selected sailings, Carnival is throwing in lots of shipboard credit as is Norwegian Cruise Line.
Even tour operators are getting in on the act, with Trafalgar offering 10% off for guests who book 2014 vacations well in advance, Club Med is offering amazing Ski Getaways at under $2800 per person for a week, including air and your ski lift tickets!
So no matter the vacation you want to plan, if its happening in the next year, today is the best day to start securing your space!
Start your journey today by visiting the Crown Cruise Vacations website!