The Even Prouder Pride of America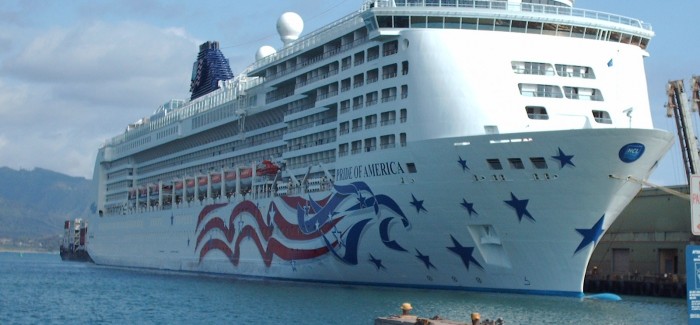 Hawaii is one of those must-see destinations. But the price of a week on the islands can give some serious sticker shock! One great way to save some money and see many of the different islands that make up our 50th state is on Norwegian Cruise Line's Pride of America. This US flagged ship is one of the only ways to cruise the Hawaiian Islands, offering round trip options from Honolulu, and has just gone through a 30 million dollar renovation. The upgrades are pretty substantial, too.
Food has gotten an upgrade with a taste of Brazil making it aboard the Pride of America with the addition of Moderno Churrascaria, the rodizio-themed Brazilian barbecue restaurant finding its way on the ship. Also coming aboard are some dining staples of nearly every Norwegian ship, Cagney's Steakhouse and La Cucina, an Italian eatery.
Other refreshes made its way onto the ship, new flooring, bedding and stateroom amenities, but two new additions to the Pride of America really make it shine: 24 new suites, and new studio cabins that are just perfect for solo guests. The rooms are small at just a touch over 100 square feet, but you can take advantage of access to the Studio Lounge, a private hangout for the guests in the Studio cabins. The new suites are on the same deck (13) as well, and range from about 360 to 460 feet and can fit as many as six guests featuring custom tile bathrooms, and a gorgeous, elegant polynesian vibe.
The new look Pride of America is almost as pretty as the places she takes her guests. A pretty impressive ship for an impressively pretty place.
Start your Hawaiian vacation today! Click here to see all the different options that await you aboard Norwegian Cruise Line's Pride of America!