Mexico Archives – Crown Cruise Vacations
June 10, 2020 | Jackie Sheckler Finch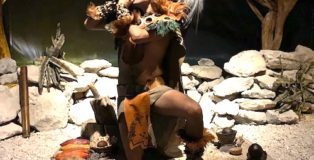 When a shaman wearing a loin cloth and feathered headdress welcomed us, we knew this was not going to be a typical museum visit.
It wasn't. Our tour of Kakaw Chocolate Factory in Costa Maya, Mexico, was entertaining, informative and delicious. The three guides were excellent actors who seemed to delight in the characters they were playing – the shaman, Sister Rita the nun and Dr. Adamstein the mad scientist. Read more...
September 10, 2013 | Heidi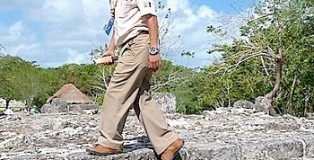 The Mayans came from outer space. Or the Mayans were visited by aliens who shared extraterrestrial intelligence to create an advanced civilization on earth.
"Some people believe that," says guide Alex Cab. "But neither one of those things is true."
Nor is it true that Mayans no longer exist.
"I'm a Mayan," Alex says. "You can't say that the Mayans are all dead because I'm still here. I am of mixed blood but I am a Mayan. It is the Mayan culture, civilization and knowledge that has disappeared. That is gone."
December 17, 2012 | Roger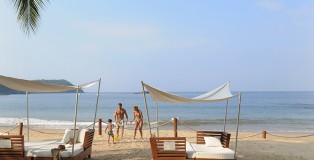 This week and next, we'll be featuring some of the best travel destinations for you to visit in the next twelve months. These are bucket list destinations, and places that are popular because they are worth it. Also, we've got a few not so well known destinations that are worth a look. One of our best kept secrets in Mexico is Ixtapa, and that's where we start our series.
They call it a friendly place. In fact, Frommer's calls Ixtapa and Zihuatanejo the friendliest resort destination in Mexico. Located on the Pacific coast, about150 miles north of Acapulco, and features wonderful beaches and rolling mountains. The generally good weather makes Ixtapa a perfect sun destination as well, with wonderful watersports including great kayaking offshore.