Carnival Simplifies Fares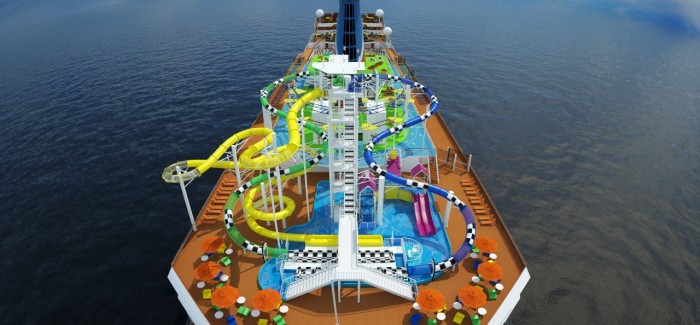 This week, Carnival Cruise Line announced a restructuring of their fare system to take effect at the end of October. After a challenging year, for one of the world's largest cruise lines, Carnival decided to simplify and streamline the pricing process. It isn't without precedent.
About a year ago, Carnival Cruise Lines radically changed the way they sell vacations. The fare structure became a bit more structured over the last year, with six different specific fares to offer, each with their own specific rules about changes and refundability. Some allowed price protection, some didn't. Some allowed cancellations, some didn't. Frankly, it was all a bit confusing. There are no radical changes in this streamlining, just simplification. What will this mean for passengers? Let's take a look.
Here's the nitty gritty of what's happening: Six different types of fares will become just three. Early Saver, Fun Saver and Super Saver fares survive come November, and we'll say good-bye to Instant Saver, Easy Saver and Fun Saver Plus. Honestly, this is a boon to shoppers, because those three disappearing fare options really offered no benefits to consumers.
Easy Saver offered the same pricing and restrictions as Early Saver, but without any of the price protection benefits. Fun Saver Plus was really just a way to pay more for an upgrade and rarely used, and Instant Saver offered low prices for guarantee cabins far out from sailing, but also offered one of the strictest cancellation policies in the cruise industry today.
The fares that remain are the ones that generally offered the best terms for consumers, and are easy to understand. Early Saver is a great way to save money by booking early. There are some restrictions on cancellation, but the fares offer you the ability to take advantage of lower pricing up until two days before departure. Fun Saver guarantees a two category upgrade and has no cancellation penalties before final payment, and provides greater flexibility to passengers who plan ahead but might have more fluid schedules. Finally, Super Saver will generally be available closer in to sail dates. These will have non-refundable deposits, and passengers who choose a Super Saver rate will let Carnival choose the cabin for them.
Special rates will still apply on sailings too, so that means that Military Rates and Past Guest Rates will still be sticking around as well as other special sale fares, like senior and resident specials. Also, Carnival isn't getting rid of sale events, so those will still be around too.
At the end of the day, when it comes to fare choices, less IS more. With the new rate structure, Carnival has made it easier for consumers to get a good deal with less confusing terms. It's really that simple.
Start planning your Carnival Cruise today. Did you know that Carnival sails year round from New York City? Check out all the options by clicking here!