United Airlines to offer direct flights to Spanish island of Mallorca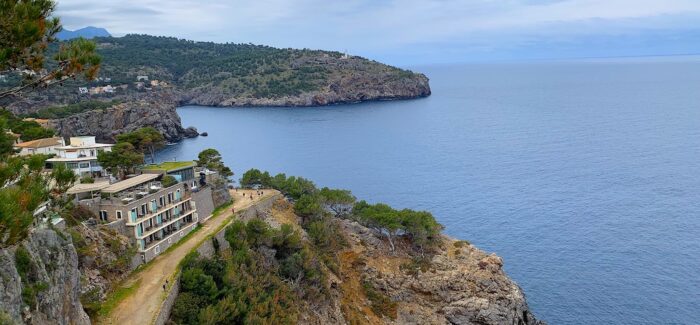 The beautiful island of Mallorca in the Balearic Islands of Spain will now be easier to reach, thanks to United Airlines adding a new seasonal flight.
Starting June 2, travelers will be able to fly from New York/Newark directly to the beach destination. United will offer three flights a week in a Boeing 767-300ER through September 23.
"We're very excited about the new flights," said Catalina Cañellas Taberner from the Mallorca Tourist Board. "People will be able to get here faster and easier to enjoy all that Mallorca offers."
The expansion will be the largest transatlantic expansion in the company's history and includes destinations in Spain, Portugal, Norway, the Spanish Canary Islands and Jordan.
"Given our big expectations for a rebound in travel to Europe for summer, this is the right time to leverage our leading global network in new, exciting ways," Patrick Quayle, senior vice president of international network and alliances at United, said in a news release.
Popular Cruise Destination
In the heart of the Mediterranean, Mallorca combines the beauty of the land and the sea and is a popular destination for cruise ships. Mediterranean cruises that visit Palma de Mallorca pull into Port Estacio Maritima, the main cruise port for Mallorca and surrounding Balearic Islands.
Photos by Jackie Sheckler Finch
A bust of Chopin is in front of the monastery where he and his lover lived.
A statue of a stone slinger is below the Almudaina palace in Palma.
(Cover photo) Mallorca is known for its island beauty.
Cruise ships dock at Port Estacio Maritima in Mallorca.
Mallorca is filled with historic sites.
A horse clip clops through Mallorca's historic streets.
From there, it is easy for cruise ship passengers to take walking or bus tours of Mallorca and surrounding areas. Steeped in history, Mallorca offers the heritage of Romans, Arabs and then Christians who conquered the island in 1229.
The historic city center still retains its medieval layout and the imposing cathedral known as the Seu de Mallorca is a popular spot for visitors, said tour guide Inma Dezcallar.
"Many call it 'The Cathedral of Light' because of the 61 stained glass windows. The most spectacular is the central rose window," Inma said. "When the morning sun comes through, it fills the cathedral with beams of colored light."
Twice a year, when the sun is shining, Inma said, the cathedrals' rose windows reflect a figure eight. Designed in the Gothic style, construction of the cathedral was begun by King James I of Aragon in 1229 but finished in 1601.
"In the early 1900s, famous architect Antoni Gaudi was invited to modernize the cathedral," Inma said adding that in 1914 Gaudi abandoned his work after an argument with a contractor.
One of the most dramatic Gaudi additions is an enormous crown of thorns illuminated canopy that hangs over the altar. From the crown hang 35 brass lamps that light up the altar. However, the canopy was only a model for what Gaudi had planned to construct and was never finished.
Chopin Composed in Mallorca
Inma also leads tours to the mountain village of Valldemossa where Frederic Chopin and his lover lived in a monastery in 1838 and 1839.  Chopin's letters praised the natural beauty, calm and "poetic feeling" of the island.
A bust of Chopin is in the courtyard park of the monastery. It was in Mallorca where Chopin's collection of 24 preludes was completed, including prelude in D-flat major nicknamed "Raindrop."
Another popular tour offered by Inma highlights the famous stone slingers, the fearsome snipers of antiquity. The Balearic slingers were said to launch stones at speeds of 100 miles per hour and could hit an opponent 1,300 feet away. They were considered the invisible death opponents on ancient battlefields.
A statue of a stone slinger is below the Almudaina palace in Palma. The warriors, called "balearides" in Catalan gave the Balearic archipelago its name.
Newer residents include actors Michael Douglas and Catherine Zeta-Jones who have a coastal estate near Valldemossa.
"There's so much to see and do in Mallorca," Inma said. "We expect more visitors will come now that United is offering that flight."
United will be the first North American carrier to fly to Palma de Mallorca and four other destinations – Bergen, Norway; the Azores in Portugal; Tenerife in the Spanish Canary Islands; and Amman in Jordan. United is the American carrier with the largest number of destinations served in Spain.
---
Ed. Note: Please contact us for more information and to book a cruise! Crown Cruise Vacations | Cruise Getaways You Can Afford!