UnCruise Adventures Shares Recipe for Coconut Cranberry Cookies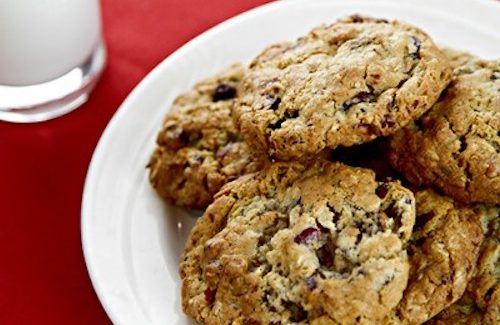 Part of the pleasure of cruising is the cuisine. Sometimes we get a chance to enjoy dishes that we may never have tried. Or we welcome old familiar standbys.
On my cruise aboard the S. S. Legacy for UnCruise Adventures, one of our favorites was the cookies that were served every afternoon. Fresh baked and delicious, the cookies always seemed better than the ones I had at home.
My favorite was the coconut cranberry cookies. I've made coconut cookies. And I've made cranberry cookies. But I never thought of combining the ingredients for a very tasty moist result.
Now that UnCruise Adventures is sharing their recipe for coconut cranberry cookies, I'm going to try making them at home. Looks like a fairly simple recipe and I already know how good the cookies aboard the S.S. Legacy were.
Here is the receipt if you'd like to try it and see what you think.
Coconut Cranberry Cookies
Ingredients:
1 pound butter softened
2 cups sugar
1 ½ cups brown sugar
4 eggs
2 teaspoons vanilla
4 cups all-purpose flour
2 teaspoons baking soda
2 teaspoons salt
2 teaspoons cinnamon
1 ½ cups chocolate chips
3 cups dried cranberries
3 ½ cups oatmeal
1 ½ cups coconut flakes
1 ½ cups toasted pecans
Directions:
Preheat oven to 350 degrees. In a mixing bowl, blend softened butter and sugar together. Add eggs one at a time while blending. Then add vanilla.
In a separate bowl, add all dry ingredients and mix together. Fold dry ingredients into butter mixture. Bake on parchment lined sheet pans for about 14 minutes. Make about 30 cookies.

Story and Photos By Jackie Sheckler Finch