No Comments
Snow on a Cruise Ship? Enjoy on the New Disney Wish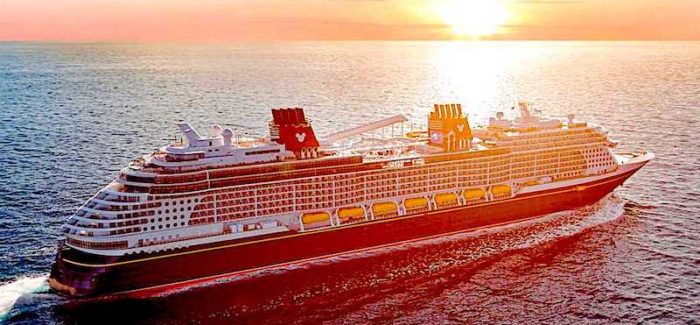 Planning to cruise aboard the Disney Wish when the new ship sets sail in summer 2022? Might want to pack snow gear. The ship is headed to the Alps. In a Disney fantasy way, of course.
When the new Disney Wish cruise ship was announced, Disney fans were intrigued to learn about AquaMouse, the first-ever Disney attraction at sea. The ride's original show, Scuba Scramble, was inspired by "The Wonderful World of Mickey Mouse" animated shorts.
The ride will immerse guests in a hilarious underwater adventure with Mickey and Minnie Mouse through show scenes and special effects.
"If you thought that sounded cool, just wait until you hear this," Danny Handke, senior creative director for Walt Disney Imagineering, said in a news release. "I'm excited to share that our guests are in for double the fun aboard AquaMouse, because we've developed not one but two brand-new original animated adventures to experience on this wild water ride."
The second show is "Swiss Meltdown," where Mickey and Minnie will invite guests on a mountain sledding excursion that will inevitably and hilariously go awry. "When the sun comes out and the snow begins to melt, you'll be on a frantic dash to the mountaintop while trying to avoid obstacles like avalanches, leaky rock walls and waterfalls. Oh, boy!" Handke said.
The story is inspired by one of the Emmy Award-winning Mickey Mouse shorts, Yodelberg. Composer Christopher Willis adapted his iconic score from the episode for the attraction.
The AquaMouse ride also features many fun Disney easter eggs, such as an appearance by the abominable snowman from the Disneyland attraction Matterhorn Bobsleds.
"One of my favorite details is that Chip and Dale are hiding in each show, hitchhiking their way to Disney's private island of Castaway Cay," Handke said. "Good luck trying to spot them amid the 60-plus water blasters, misters and pop jets that you'll encounter along the way."
 Photos courtesy of Disney Cruise Line