SeaDream Celebrates 20th Anniversary ~ Congratulations!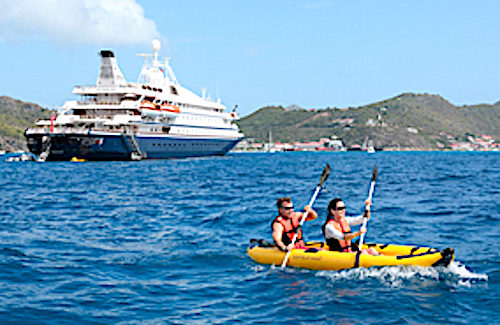 For 20 years, the twin mega yachts – SeaDream I and SeaDream II – have been exploring some of the world's most favored yachting destinations. The two yachts have been cruising the Caribbean, the Mediterranean, Scandinavia and many more.
Now SeaDream Yacht Club is celebrating two decades with guests and crew aboard SeaDream I in Italy and SeaDream II in Croatia.
"This is a celebration of our hard-working crew and our global shoreside teams, our loyal guests and our travel industry partners, for without whom, we wouldn't be here today," Atle Brynestad, company owner, founder and chairman, said in a news release.
"We celebrate because of you," Brynestad said, noting that SeaDream Yacht Club is known for providing more of a yacht experience and less of a cruise ship experience. SeaDream coined the phrase: "It's yachting, not cruising. Enjoy the difference."
Founded in September 2001, just before travel was forever changed on 9/11, it is perhaps ironic to be marking this 20th milestone during a pandemic. However, the concept of small ship, yacht-like cruising has grown in popularity over the two decades since SeaDream's inception, Brynestad said.
"Our goal was to create a casually elegant yachting opportunity where every guest feels like they're on their own private yacht," Bob Lepisto, president of SeaDream Yacht Club, said in a news release.
"Emphasizing incredible service and cuisine and the pleasure of traveling with like-minded guests," said Lepisto, who has been with the company since day one. "For our full 20-year history, we have stayed true to that mission."
A family-owned company, SeaDream accommodates a maximum of 112 guests and it checks the desirable boxes of what many travelers are now seeking. SeaDream Yacht Club offers the appeal of sailing on a boutique vessel with fewer people, relaxing in plentiful open deck space, dining outdoors and calling on less-crowded yacht harbors.
Photos courtesy of SeaDream Yacht Club