Grand Classica Cruise: Murphy Bed a Nice Addition to my Ship Stateroom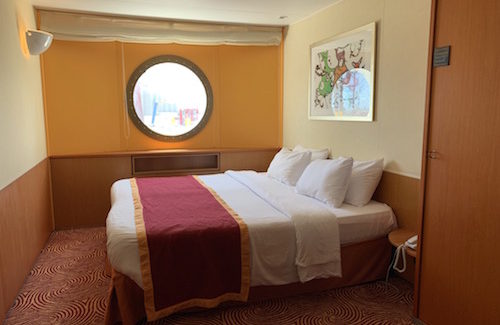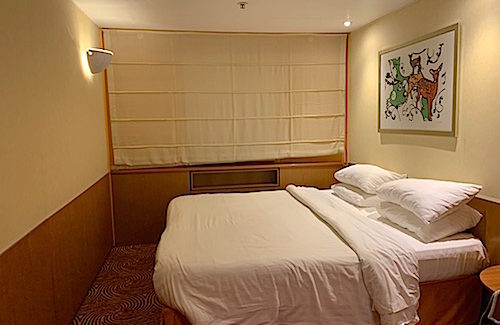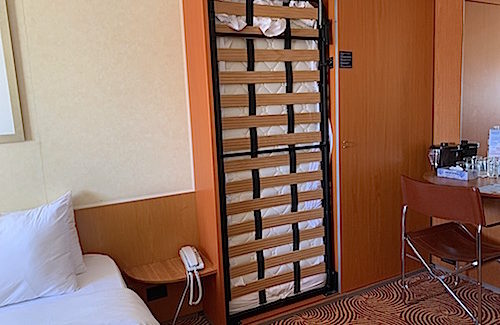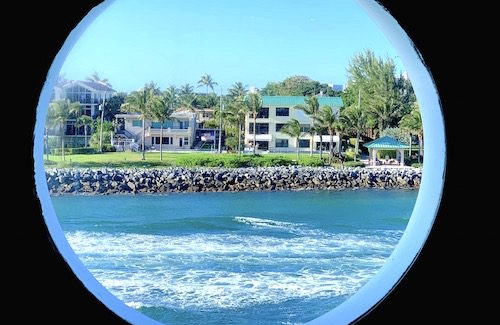 Christopher Murphy didn't hesitate when asked what he liked best about his two-night cruise aboard the Grand Classica.
"The bed in the wall," he answered quickly. "That's where I'm sleeping. The ship man said it is called a Murphy Bed. But it wasn't named after me."
Actually, the bed is named for William Lawrence Murphy who applied for his first patents for the wall bed around 1900.
The story goes that Murphy was wooing an opera singer but couldn't welcome her to his one-room San Francisco apartment. The moral code of the time forbade a woman entering a man's bedroom.
To solve that problem, Murphy invented a foldup bed that could quickly convert his bedroom into a parlor and vice versa. The space-saving beds have seen a resurgence in popularity in the 2010s as folks seek to downsize to smaller homes or offer extra beds for returning adult children or guests.
My Grand Classica cabin also has a Murphy bed but the cabin attendant has never had to fold it down because I don't need it. Launched in 1991, Grand Classica was built during a time when passenger comfort was a priority so staterooms are larger than on many newer ships.
A solo traveler for the two-night cruise from West Palm Beach to the Bahamas and back, I have a full-sized bed, desk, table and chair, phone, tabletop with flat screen TV and plenty of storage space.
The color scheme is gold, orange and red with all-white bedcovers and four pillows. Nightstands are on each side of the bed and a cubby bookcase is under the porthole window.
NO BALCONY BUT A LARGE PORTHOLE
I always choose a balcony room when I can on a cruise ship but only 10 suites on Grand Classica Deck 10 have balconies. Mine has a porthole.
Remember that Grand Classica was constructed during an era when balconies weren't a priority since many passengers preferred to spend most of their non-sleeping time outside of their cabins.
The porthole in my stateroom is large, letting in plenty of light during the day and giving me a nice view of the ocean. The porthole has a curtain that can be drawn over it for privacy and a large roll-down shade to block the light.
A colorful abstract painting with three deer is the only artwork in the cabin. It hangs over my bed. But it is enough.
My cabin has a large-enough closet and drawers – this is only a two-night cruise, for goodness sakes – plus a small fridge. I like having a fridge for cold water and Pepsi so that is a nice plus.
The bathroom is larger than expected with bottles of toiletries, bars of soap and gold-colored towels. The shower has a circular curtain rod and doesn't feel cramped. The shower has strong water pressure and easy hot-water adjustment.
Many cruise ships have only trinkling water in the shower and it is often difficult to get the water as warm as I like it. But the Grand Classica is excellent on both of those counts.
It is also easy to adjust the temperature in my stateroom. It was too cool for me when I first arrived in the cabin but heated up quickly when I adjusted the thermostat from its initial 68 degrees.
The important thing my cabin lacks is enough electrical outlets. Remember again, this ship was built before passengers were traveling with so many electronic gadgets. The cabin has one 110-volt and one 220-volt outlet at the desk.
Since I travel with my laptop computer, iPhone and camera with a battery that needs charged, a multiple plug outlet is a necessity. The room has no clock so tuck a travel clock in your suitcase if you would like one beside the bed.
Each morning, my cabin attendant makes my bed, empties the trash, vacuums and leaves clean towels. In the evening, he turns down my bed, leaves a chocolate candy on the pillow and a copy of a four-page ship schedule detailing all the entertainment offerings for the next day.
Photos and story by Jackie Sheckler Finch