Cunard shares tasty scone recipe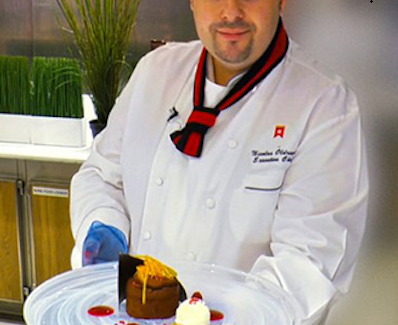 I never have tea time at home. Much too busy trying to finish up writing assignments, cleaning house and weeding my many flower beds.
On a cruise, however, I do look forward to those relaxing midday tea rituals. In particular, I remember this quote by author Henry James in his book Portrait of a Lady:
"There are few hours in life more agreeable than the hour dedicated to the ceremony known as afternoon tea."
Since most of us have missed those cruises and shipboard enjoyments over the pandemic shutdowns, Cunard cruise line is graciously sharing its recipe for its signature Cunard scones.
Cunard also is spotlighting some of the history of that savored tea ritual. While drinking tea dates back thousands of years in China, it was only when Catherine of Braganza, the Portuguese Infanta, married King Charles in 1662 that tea consumption among the wealthy classes in Britain was first established.
To do that, Catherine brought precious tea leaves with her as part of her marriage dowry.
However, it was almost 200 years before the concept of afternoon tea was introduced by Anna, Duchess of Bedford. In 1840, Anna decided that she required a little sustenance to bridge the gap between lunch and dinner.
For that extra energy, Anna requested that a tray of bread and butter, sweetmeats and a pot of tea be brought to her room in the late afternoon. Soon friends began to join her. Before long, afternoon tea had become a daily event in fashionable society.
Since then, the menu has evolved to include delicate finger sandwiches and savories, warm scones with jelly and clotted cream and a selection of irrestible cakes and pastries. All served on fine china with starched linen, of course.
On Cunard, the ritual of afternoon tea is conducted in the beautiful surroundings of the Queens Room with impeccable white-gloved service and the melodic strains of a string trio or tinkling piano.
For a Cunard taste until you are aboard a Cunard ship again, Executive Chef Nick Oldroyd offers his Cunard scone recipe along with a tip.
"The Golden Rule is to not over work the dough and give sufficient resting time after mixing and forming the scone dough and then again when you have rolled out and cut into the desired shape – about 5 minutes for each state," Nick says in a news release.
"Always use egg yolk for glazing," Nick adds, "as this gives a delightful golden brown crust and a great enriched flavor and end result."
Cunard Scones Recipe
17 ounces plain flour
1 ounce baking powder
4.5 ounces diced butter
3 ounces powdered sugar
4 eggs
4.5 ounces whole milk
2 ounces golden raisins
Take flour, baking powder, butter and sugar to breadcrumb stage by either rubbing or using a paddle on a mixer. Add raisins and mix again. Add three of eggs and milk and mix well.
Pat down on a lightly floured surface until smooth and leave to rest for 5 minutes. Roll out to about ¾ of an inch thick, turning after each push to even tension in the dough. Cut the scone mix out and place onto a paper-lined tray.
Using the final egg, egg wash with the yolk and rest for 10 minutes. Bake at 350 degrees for about 12 minutes. Makes 12 scones.
Photos courtesy of Cunard
Cunard scones are a delicious part of a shipboard afternoon tea.
White-gloved service is trademark of Cunard tea.
Scones and other goodies are served aboard Cunard ships.
Cunard Executive Chef Nick Oldroyd