County Music Legend George Jones Honored at Museum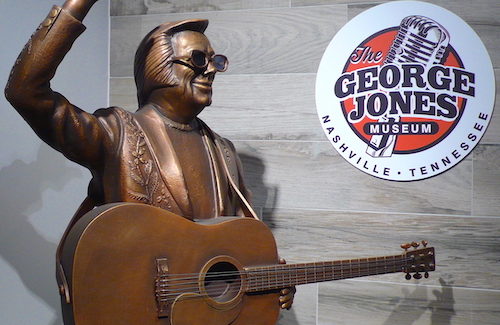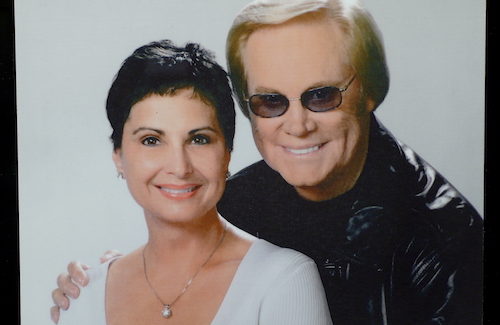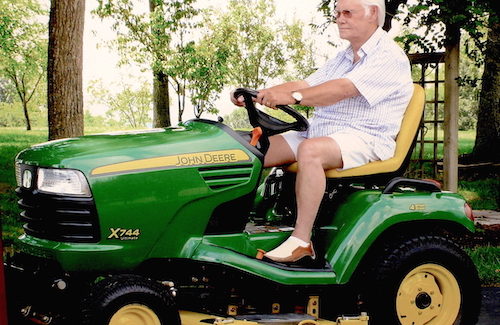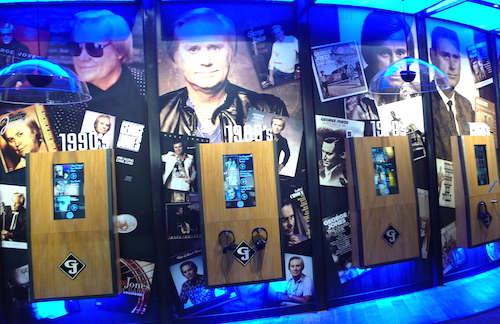 George Glenn Jones almost died before he got a chance to live. The family doctor dropped the baby shortly after delivery. The sturdy newborn survived with only a broken arm.
But what a life the country music legend went on to live in that interval between the day he entered this world on Sept. 12, 1930, and the day he left on April 26, 2013.
"George went to hell and back with many addictions and he beat them all," said widow Nancy Jones. "He loved God and loved his fans. He was a great man."
To share the story of the man many consider the greatest voice in country music, his widow opened the George Jones Museum on April 26, 2015, the second anniversary of his death. "I wanted the museum to carry on George's legacy," she says. "It's an amazing tribute to an amazing country singer. He was the best there ever was."
Nancy isn't exaggerating. The museum in downtown Nashville is a world-class facility with a wealth of artifacts and information about the elusive Jones. The 50,000-square-foot facility also contains a gift shop, restaurant and rooftop tavern overlooking the Cumberland River. The museum is within walking distance from where riverboats dock in Nashville.
Probably no one but Nancy Jones could have done her husband justice by recalling the good, the bad and the ugly about the man nicknamed "The Possum."
HUNDREDS OF ITEMS ON DISPLAY
"I collected all the memorabilia over the 32 years I was with George," she said. "I don't have one favorite item in the museum. I love the whole story in the museum from his childhood to his whole history in country music, his ups and downs and how he came through it all."
Starting with Jones' early poverty-filled childhood in the east Texas town of Saratoga, the museum showcases treasures like his first guitar – a well-worn Gene Autry instrument with a horse and lariat on the front. Jones pawned the Melody Ranch acoustic guitar during hard times and thought it was lost forever. But his sister Loyce found it, bought it and returned it to a surprised Jones once he was back on his feet. Although he later owned many expensive guitars, Jones always said that first one was his favorite.
A timeline of Jones' music invites visitors to put on headphones and listen to his songs over the years. A small theater with rocking chairs – a nod to his "I don't need no rocking chair" hit – allows guests to rock in comfort while watching Jones' video clips.
Other relics of the honky tonk hero include his sequined suits; address book with hand-written numbers for Johnny Cash and Ray Charles; mink coat he promised his mother once he got rich; military trench coat he wore during his Marine Crops stint; and the infamous blue American Tourister overnight case that Jones called his "getaway bag," always kept packed and ready for a quick exit.
One quirky exhibit features a stack of old-time movie reels. "George kept movie reels in the trunk of his car and no one knows why," a sign says.
A home barbershop setup shows how Jones' haircutter styled the singer's perfect silver coif. A green John Deere lawn mower recalls the time family members hid Jones' car keys so he couldn't drive while drunk. Instead, Jones rode his mower to the nearby liquor store. Visitors are now invited to take a photo seated on the mower.
Another exhibit dedicated to Jones' tumultuous marriage to county icon Tammy Wynette showcases her white satin and chiffon dress which she left behind after their divorce. A display sign shares the sad message that Jones held onto the dress with its glittery lace and rhinestones after she was gone.
LIFETIME OF UNUSUAL MEMORABILIA
A hastily scrawled note on a crumbled piece of yellowing paper begs airport officials not to tow his car. In a hurry to catch a 1978 flight and unable to find the airport parking lot, a frustrated and cocaine-fueled Jones parked his car on a sidewalk outside the terminal and left it running. Identifying himself as "George Jones with the Grand Ole Opry," the singer implored airport security not to haul it in. Amazingly, the car was still there and running when Jones returned two days later.
Most frightening is the leather jacket that paramedics had to cut off Jones after his near-fatal run-in with a concrete bridge in 1999. After a decade of sobriety, Jones once again hit the bottle resulting in the one-car accident that left him in a coma for a week. He awoke singing gospel songs and finally, at age 67, swore off drinking for good.
A major turning point in Jones' troubled life occurred when he married Nancy Sepulvada in 1983. "I met George on a blind date," Nancy said. "My friend at the time was dating his manager. So I went to New York with her and met him."
Settling down with the woman he called "my rock," Jones recorded more hits and garnered top awards in his final decades. In 2013, he embarked on his farewell tour appropriately named The Grand Tour. However, on April 18 the music was cut short when Jones was hospitalized at Nashville's Vanderbilt University Medical Center with a fever and irregular blood pressure. He was 81 years old.
"I was with George the whole time," Nancy said. Although she continued talking to him, she said that George didn't open his eyes or talk for his final five days – until the last minute.
"I was standing at the foot of his bed rubbing his feet," Nancy says. "Suddenly, he opened his eyes and said, 'Well, hello there. My name is George Jones and I've been looking for you.' I know he was talking to God. And then he was gone."
Story and Photos by Jackie Sheckler Finch