24 Hours: Seattle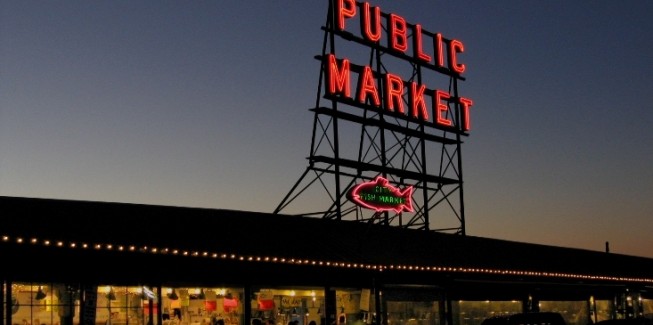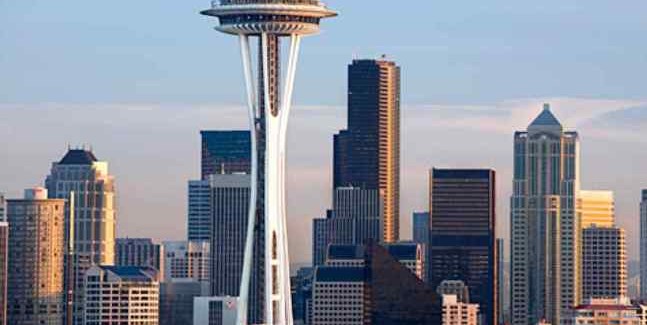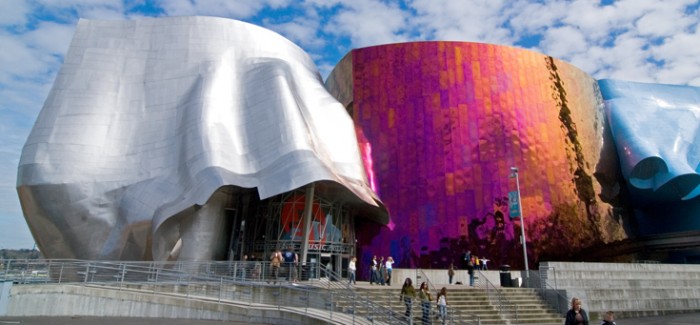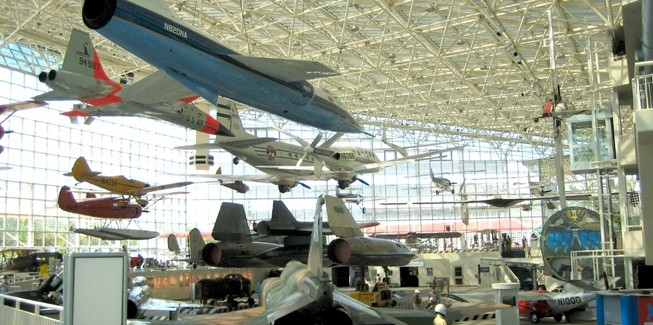 Summer's quickly approaching and that's the season to see Alaska. So many Alaska tours jump off from Seattle on their way to Alaska which is a destination unto itself. So a lot of people spend an extra day in the Pacific Northwest, and with so much to see and do, we thought we'd help narrow down the options to the very best that the city has to offer.
9:00 AM – Arrive at Sea-Tac Airport
Flying in is a breeze, and its easy to get downtown as well thanks to the light rail link between the airport and downtown. The trip takes just under 45 minutes and only costs $2.75 per person. Choose a downtown hotel so that you can quickly drop your stuff off and spend the day exploring. There are lots of great options in the hotel district of downtown, and most of these hotels are just a short cab ride from the cruise piers.
11:00 AM – Pike Place Market
One of the iconic destinations in Seattle, its a great destination, even for folks who don't like to shop. Literally dozens of small business co-exist side by side with farm-to-table vendors offering one of the most eclectic community markets in the country. Don't forget to swing by the fishmongers and watch them literally show and throw the morning's catch around the market place.
1:00 PM – Space Needle
OK, its another one of those tall things that people pay a lot of money to go up and down, but the Space Needle is still a pretty awesome sight! Built for the 1962 World's Fair, the 605 foot structure was the highest thing west of the Mississippi at the time. The Needle features outdoor and indoor observation decks and a rotating restaurant atop the tower, offering amazing views of Seattle and far beyond.
2:30 PM -EMP Museum
The Experience Music Project may not be everyone's idea of a museum worth visiting, but for those who love architecture, the Gehry designed structure is pretty incredible. For music fans, this place might as well be the Rock and Roll Hall of Fame West with all the amazing exhibits and memorabilia. Homegrown bands like Nirvana and Pearl Jam loom large here at this multi-generational collection of multimedia exhibits. Also, Sci-Fi fans will enjoy the EMP museum as well, its home to the Science Fiction Hall of Fame!
5:00 PM – Second Ascent
For the shoppers who love the outdoors, Seattle is a paradise. Home to REI, and a number of other great outfitters, this is a very outdoors loving part of the world. Second Ascent is a great place for new and gently used outdoor gear and is often considered one of the best outdoor shops in the country.
6:30 PM – Dinner Time
There is no shortage of great places to eat and drink in Seattle. Be it something casual or fine dining, its easy to find something special and unique. In fact, its easy to get overwhelmed by the choices. Want to find the latest hot spot for food and drink? Check out the Seattle Eater blog.
10:00 AM – Museum of Flight
OK, we cheated. It's really 26 hours, not 24, because we can't talk about Seattle without mentioning the Museum of Flight. One of the largest air and space museums in the world, check out the very first Air Force One jet, the 747 prototype, a Concorde and the fastest plane ever flown, the Blackbird spy plane. With Seattle being the longtime home to Boeing, this part of the country and flying have a close relationship and this amazing collection is definitely worth a visit.
Got a destination you'd like to see us feature? Let us know here!
Start planning your Seattle adventure as part of an Alaskan cruise. Check out the hundreds of different options by clicking here.