The Best Places To Miss Your Flight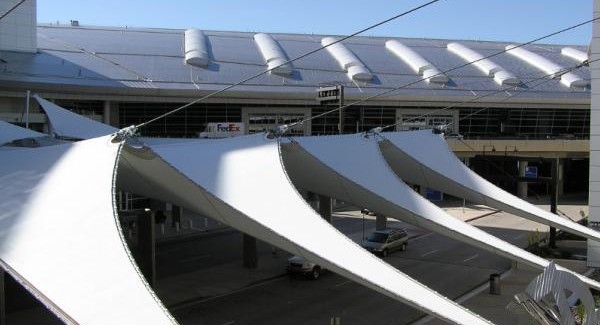 Winter weather is really starting to make a comeback this week and is stranding people across Europe, Asia and the midwest United States. It made us wonder in the office – where are the best places to get stuck? Fortunately, for me – someone's already made this list so there was no in-person research necessary. MissTravel.com surveyed over 5000 travelers to get their answers, and some of the answers may surprise you.
Some of the biggest airports in the country made the top ten list, Chicago's O'Hare was a good fit just for sheer size and options, Detroit and Minneapolis also made the list as well. Given that these airports deal with extreme winter weather at times, and severe weather in the summer that can snarl everything for hours, this is not really a surprise. The top three did surprise me though, and straight from MissTravel's list, here they are.
3. Austin – Bergstrom International Airport
Although Austin isn't a major airport in the US (it ranks only 38th in traffic,) it makes up for its size in local flavor. That means great barbecue and live music. Daily. Austin prides itself on being the Live Music Capital of the World. And there is music everywhere, including six different venues in the Austin airport alone, available for ticketed passengers only. So there is good news if a flight is delayed in Austin, at least people can be entertained by more than CNN on the Terminal televisions.
2. Pittsburgh International Airport
Travelers in the know shouldn't be too surprised at this one. There is a lot of space at Pittsburgh. A lot of space. Formerly a hub of US Airways, the airport used to accommodate nearly twice the passenger traffic it has currently, and it built a terminal that would be able to handle all that extra traffic. This means a lot of space. Seven sit-down restaurants and a spot for on-the-go spa treatments make this a terminal where stuck passengers can at least make a little lemonade out of lemons.
1. Dallas – Fort Worth Airport
The good news about DFW for guests who get stuck there is that, like the rest of Texas, its big. With 120 restaurants and two hotels, staying stranded in the airport can actually be pretty comfortable. Adding in three play areas for kids, a yoga studio and even a hotel for pets – its pretty clear that the services in Dallas are head and shoulders above the rest and have earned the title.
Hopefully, getting stranded isn't on the agenda, but if it happens – just pray it happens here.