Entertainment Archives – Crown Cruise Vacations
February 27, 2020 | Jackie Sheckler Finch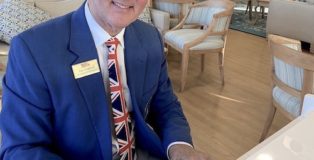 Jon England has never had a music lesson in his life. Yet the self-taught musician has been entertaining cruise ship passengers around the world since he was a teen.
Jon's amazing phonographic memory allows him to play all kinds of music – from classical to show tunes to Big Band and pop, even the Beatles. He also can play a wide repertoire of musical instruments. Read more...
July 31, 2013 | Heidi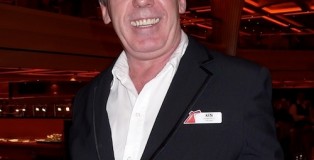 When I first heard the smooth sounds of "Nice n' Easy" filling the dining room aboard the Carnival Breeze, I thought what a nice treat to enjoy an old recording by Frank Sinatra.
Imagine my surprise to learn that "Ol' Blue Eyes" wasn't the one doing the singing. That amazing voice was coming from our maitre d'.