Three Ways to Navigate Hurricane Season on a Cruise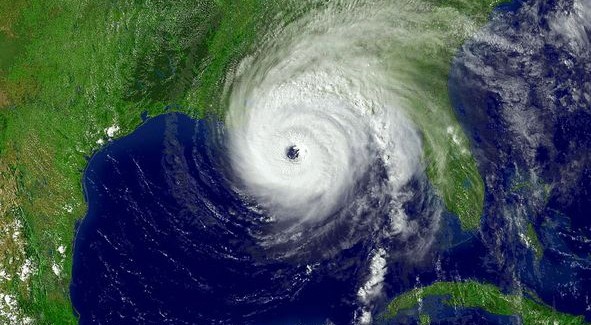 Cruising in the late summer and fall can be a fantastic deal. Part of that reason is because the weather doesn't always cooperate – it is hurricane season after all. But the truth is that when a storm isn't in your area, the weather is fabulous and the ports of call are as vibrant as they are at any other time of the year. However, there are some things that you can do to minimize the impact of a storm on your travel plans – even without changing your schedule. We've put together a list of three things that anyone can do to ensure the best possible experience for a cruise.
1. Pad Your Schedule
People in the Northeast tend to pad their schedule for winter cruises to allow for delays from snow at home before getting to the ship. But padding that schedule is always a good idea, and hurricane season is no exception. It might not be weather at home that keeps people from a cruise after all. It might be what's happening along the way, or even at the port of call itself. Allowing extra time can help if a flight is canceled or delayed massively, or even more importantly if a cruise ship needs to make a sudden change in itinerary.
Case in point: 2011's Hurricane Irene. The storm forced several ships to leave early from Puerto Rico – generally by about three hours. There were hundreds of people who opted for a tighter layover schedule, and got to the port only to find that ship had sailed. Now San Juan may not be the worst place in the world to be stranded, but we're willing to bet most of those travelers would rather be sipping drinks by the ship's pool.
2. Expect the Unexpected
Cruises don't always go to plan. Literally. When weather affects a port of call, the captain of the ship has the right to bring the ship elsewhere, affecting an itinerary. Ports of call may be delayed, shortened or even eliminated due to a tropical storm. The reason behind this is that cruise lines are responsible for providing you a vacation and doing so safely. If the choice is a second day in the Bahamas or pulling into a storm-ravaged St. Thomas, the crew of the ship is likely to make the decision that will be the best for you.
The other thing to note about the cruise lines' flexibility during sailing is that they aren't required to provide you any compensation for a missed port of call. Creating a fun and entertaining vacation is a big part of what they do for guests, but their prime directive is safety, and their contract of carriage – otherwise known as the fine print – pretty much gives them the latitude to do whatever they want to ensure your safety.
3. Take Insurance
What's the most important thing that travelers most often forget to to do on a dream vacation? Take out insurance. True, its an extra step and extra cost – and most of the time its not even needed. But when it is, it can be a financial lifesaver. Most policies cover travelers if they are severely affected by severe weather. That extra night in a hotel? Covered. Losing a day of vacation from a flight cancellation? Covered. A missed flight from a delayed cruise? Covered. It goes without saying that a good insurance policy can save a lot of money for personal emergencies as well as weather emergencies. Because although a storm may affect the trajectory of a vacation, it doesn't have to negatively affect the pocketbook as well.
Looking for a fantastic deal on the tail end of this year's storm season? Check out our last minute options to the Caribbean by clicking here.