Tauck Announces Full Restart of U.S. Tours by July 1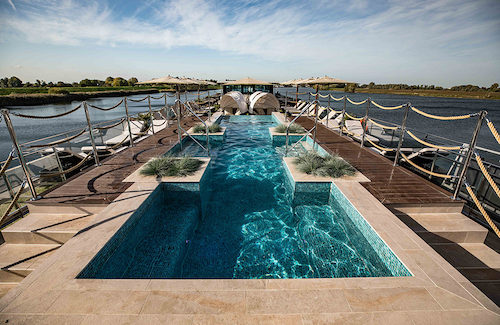 After a year of suspending its tours and cruises because of COVID-19, Tauck has announced that the company plans to fully restart its U.S. tours by July 1.
To prepare for restarting, Tauck ran several departures of its "Wonderland: Yellowstone in Winter" itinerary in January and February. The overall success of those tours was a key factor in leading to Tauck's decision for a full restart of U.S. tours.
"Guests told us they loved their tours, and their positive feedback proved conclusively that we can deliver a true Tauck-level experience while still following all of the appropriate health and safety protocols," Daniel W.  Mahar, Tauck CEO, said in a news release.
Not surprisingly, a recent survey of more than 5,000 guests booked to travel with Tauck through September indicates that 95 percent of Tauck's guests are vaccinated and 88 percent are eager to travel.
Tauck's "Southern Charms: Savannah, Hilton Head and Charleston" itinerary has already begun operation as has "New Orleans & Mississippi River Country."
"It feels appropriate that we are opening up where our roots are, where we pioneered guided travel 96 years ago," Mahar said in a Porchlight note. "We started in New England in 1925 and expanded first to the south, then west to the great National Parks and eventually to all corners of North America and Hawaii."
The Porchlight updates from Mahar have been provided since the start of the pandemic. The "porchlight" metaphor was chosen to convey that, despite the temporary suspension of its tours and cruises, the company would remain hard at work to welcome guests "home" as soon as travel could resume.
"The restart of travel has been more akin to the turning of a dimmer than the flipping of a switch," Mahar said. "We started in January with our 'Wonderland: Yellowstone in Winter' tour and the feedback was excellent. Several of our guests loved the trip so much, they booked the same experience again for next year."
Tauck is heading into the coming months with great optimism but also with a realistic understanding that recovery will be uneven and there may be setbacks, Mahar said.
"As the lights turn on, the resumption of travel will unite our world in unique and unprecedented ways," Mahar said. "Everyone has been through so much and will be eager to connect."
Founded in 1925, Tauck is a world leader in upscale guided travel with more than 150 river cruises, small ship ocean cruises, land tours and safaris to more than 70 countries and all seven continents.
Tauck hopes to provide updates on selected international itineraries in coming weeks. "Already, several counties have announced that their borders will be open to US citizens who have been vaccinated and we are working with our partners to plan the restart," Mahar said.
"We understand your dreams have been deferred, not cancelled," he said in Porchlight. "We look forward to greeting you back out on the road."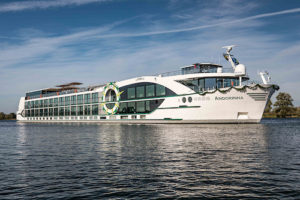 Photos of the Andorinha cruise ship courtesy of Tauck