St. James cake recipe for special Holy Year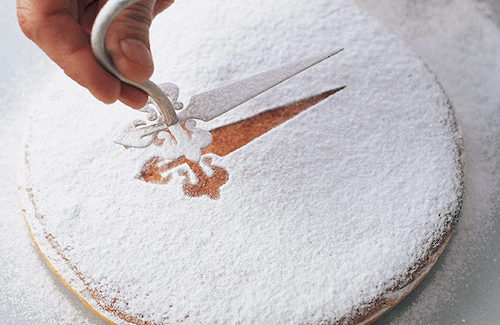 With great ceremony and celebration, the Holy Door of the Cathedral of Santiago is now open. And because of the global pandemic, the Vatican has announced a major exemption to allow the Holy Door in Spain to remain open for two years instead of the traditional one.
The Holy Door will now invite people to pass through until Dec. 31, 2022. The door is open only on years when the July 25 feast day for St. James falls on a Sunday, as it does in 2021 and as it last did in 2010. This is the 120th Holy Year when the door is open.
Although it is primarily a religious pilgrimage, people have varying motives for stepping onto the rigorous journey known as the Camino De Santiago. For some, it is spiritual. Some do it to pay homage, to ask forgiveness, or to seek a blessing. Some do it in memory of someone who died. Some do it after they retire. Some walk it for health reasons.
The patron saint of Spain, St. James is the reason the city of Santiago came to be and is also its namesake. Santiago is Spanish for St. James. The tale of the city's founding stretches back to the time of Christ. For centuries, pilgrims have trod olden roads to pay their respects at the tomb of where the relics of St. James are believed to be buried in Santiago.
Bakery shops and restaurants in Santiago serve a special delicacy of St. James cake or Tarta de Santiago. No one knows exactly why this almond cake was named after the apostle St. James. For centuries, each cake has been marked with the cross of the Order of Santiago.
Delightfully moist and fragrant, the cake makes a beautiful treat in this special Holy Year.
                                             Ingredients
1 cup sugar plus ¼ teaspoon for topping
¼ teaspoon grated lemon rind.
½ pound raw Marcona almonds, finely ground
7 eggs, separated
¼ teaspoon cinnamon
½ pint whipping cream
1 teaspoon brandy (optional)
Chopped or ground toasted almonds for garnish.
                                               Preparation
Cream 1 cup sugar, lemon rind and egg yolks until mixture is light and fluffy. Stir in almonds and cinnamon. Beat egg whites until stiff but not dry. Stir a few tablespoons of the egg white into almond mixture, then fold in rest of egg whites.
Pour into 2 greased 8-inch layer pans and bake at 350 degrees for 45 minutes or until cakes are well browned. Cool briefly, then remove cakes from pans.
Topping
To make topping, whip ½ pint of whipping cream, ¼ teaspoon sugar and 1 teaspoon very strong brandy (optional) until stiff. Generously coat the top of one cake and place the other cake on top. Place a 4-inch Cross of Santiago in the center and sprinkle the top with powdered sugar.
Alternatives
Make a festive cake by using other stencils in place of the cross if so desired – a heart for Valentine's Day, shamrock for St. Patrick's Day, snowflake for winter and more.
If you prefer frosting, spread the remaining topping on the top and sides of the cake and garnish with chopped almonds.
For more information: Contact the Tourist Office of Spain in Chicago at (312) 642-1992, www.spain.info or Santiago Tourism at www.santiagoturismo.com.
Cover Photo: St. James cake bears the symbol of the cross.