Inside Iceland: Hiking a Glacier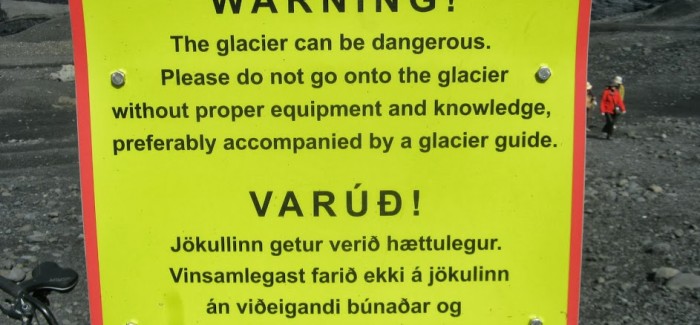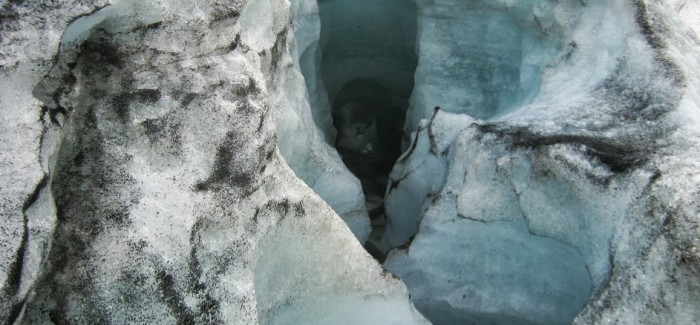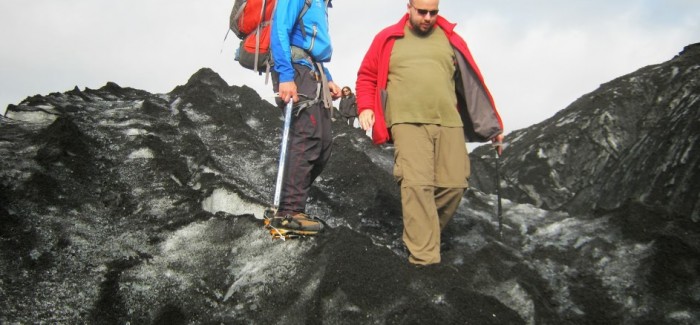 There was a palpable feeling of energy, excitement and a little fear in the van as we pulled up to the parking lot. The chance to hike a glacier was another bucket list moment the ten of us were eager to all cross off, but the back seat full of extra and intimidating looking equipment definitely sobered up the group a little bit. This was real, and the glacier was waiting.
Our very jovial guide, Gulli, got a bit more serious as we all exited the van. "Hi, my name is Gulli, and I will be your glacier guide. You will notice that I am not the same person that's been showing you around the island, I am a bit more serious and a bit more strict," we heard as we all gathered around. And there's good reason for that too. Even though this was going to be a beginner's hike, it doesn't mean that there aren't real dangers in the ice. That was evidenced by the equipment – crampons, and ice axes. Gulli himself had a bag with ice anchors and hundreds of feet of rope so that if a rescue is necessary, he can help make it happen.
Having our crampons fitted, and being issued our ice axes, we start hiking the nearly half mile or so to the start of the Sólheimajökull glacier. Glaciers can change pretty quickly too, and this one has started to recede. 15 years ago, the parking lot was right at the foot of the glacier. Today it's a 10 minute walk to the foot of the icepack. What was a solid icewall six months before is a pile of ice that's starting to collapse on itself. New formations appear on an almost daily basis.
We strap on the crampons and start walking. The ice axe is really more for stability as we learn to walk on the ice. Well, that and posing for pictures of course. The crampons add stability to what would otherwise be a very slippery surface. Our group wanders up and around the glacier for about an hour, getting about a half mile in and there are lots of laughs, and lots of pictures, but lots of appreciation too.
In our lifetime, glaciers have really started to disappear. With these patches of snow and ice rapidly melting and changing, its interesting to get a chance to touch, feel and explore a part of the earth that may not be with us all that much longer. That's not to say that Sólheimajökull is going to disappear anytime soon, or any of the other dozens of glaciers on Iceland, or the ice cap that covers most of Greenland, for that matter. They are all still there, and waiting for you to explore.
Start planning your Iceland adventure for next summer. G Adventures have some great short-stay family adventures and a nine night Explorer package that covers the whole island. Click here for more information on whole island exploring with G Adventures!