24 Hours: Reykjavik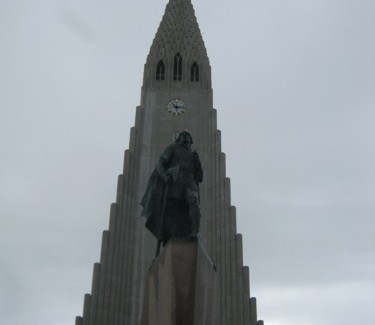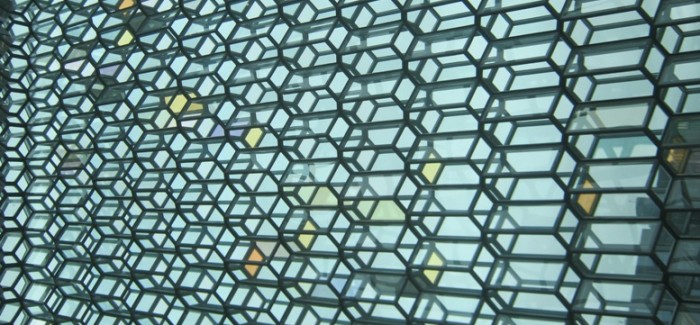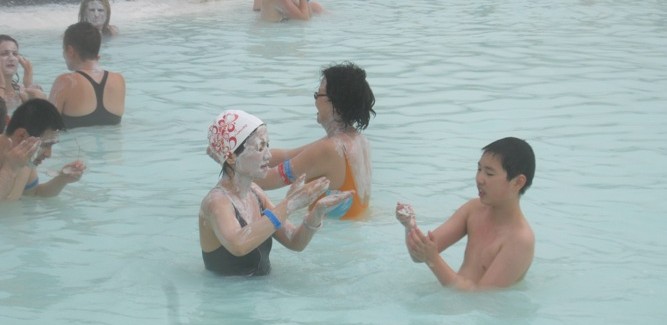 Not a lot of cruises start or end in Reykjavik, although a growing number of itineraries make this exciting little city a port of call on transatlantic and Northern Europe cruises. Nonetheless, Reykjavik can be an exciting stop over point for many European cruisers via Icelandair. In an effort to increase tourism, the airline which hubs in the island nation offers guests a chance to stopover for up to 7 days at no additional charge.
Taking that extra day in the world's northernmost capital city? Here's a guide of some of our favorite things to do in the city.
8:30 AM – Arrive in Keflavik, Iceland
All flights into Iceland actually land in Keflavik, about 35 minutes away from the capital city. This town was home to a large US Air Force base which closed in the mid-2000's. Its legacy, however, was a very convenient and fairly enjoyable international airport. There isn't much to linger over in Keflavik though, so make your way to the Blue Lagoon, just 20 minutes away.
9:00 AM – Blue Lagoon
It may be expensive, but its worth the price as you relax in the naturally warm water. It's great for your skin too with a rich mix of minerals, salt and silica in the milky blue waters. The Blue Lagoon is just a short drive from the airport and is placed in a spooky looking lava field.
12:00 Noon – Harpa
One of our favorite buildings in all of Iceland is the Harpa. The national concert hall was built in 2010 and is just off the water, making for a striking picture. The inside is very communal with a lovely restaurant, and a few shops, including a branch of Iceland's famous 12 Tonar record shop. Wander up the many levels and you'll see some amazing art too.
1:00 PM -Sushibarinn
When people think Northern Europe, Sushi doesn't immediately come to mind. But in Reykjavik, it should. Sushibarinn is one of a few amazing Sushi locations that capitalize on Iceland's fishing culture to provide amazingly fresh and amazingly good sushi. More exotic finds are on the menu too, including whale and even horse!
2:00 PM – Hallgrimskirkja
For several decades, the Scandinavian design inspired cement cathedral towered over Iceland's largest city. Although the skyline is starting to grow and eclipse the church, its still worth the trip up ot the top of the tower to get some great views of the city around you.
3:00 PM Reykjavik 871 +/-2
History can be a pretty imprecise thing. Nobody is really sure when Iceland was really settled, but there is some idea that it happened around 871, plus or minus 2 years. They discovered this in the city centre when an archeological dig uncovered the ruins of one of the oldest houses in Iceland. The focus of the museum revolves around some of the archeological finds that Icelanders have found in the last ten years of great houses and homes from the 9th and 10th centuries.
4:00 PM – Shopping
Iceland isn't cheap, but amazing wool products, and some great art is found here. In fact, Iceland is one of the most creative places on earth – its estimated that one out of ten citizens will have a book published in their lifetime, and there is such a huge music scene in the country that brought the world acts like the Sugarcubes, Bjork, Sigur Ros and Of Monsters and Men. As a result, there are great bookshops and record stores to visit and some amazing galleries. Plenty of street art to fill the gaps between shops make a trip down Laugavegur, the main shopping street worth it. For our money, we loved visits to Smekkelsya (Bad Taste record shop) and the Dead Gallery.
7:00 PM –  Dinner
So many amazing places to eat in a city of just 200,000 people. For some great adventures in meat, we recommend Grillmarkadurinn or 3Frakkar for some locally sourced, creatively prepared meals.
11:00 PM -Runtur
On a weekend night, nightlife runs late. The pub crawls are infamous in Reykjavik and there's a spot for just about everyone. The party starts late though, with the best nightspots not really filling in until after midnight, and many party until well into the morning. Don't forget to grab a late night hot dog in Reykjavik on the way back to your hotel though. Hot Dogs are famous treats in Iceland, made with lamb and served on a bed of crunchy fried onions. The best hot dog stand is right off the water.Bæjarins beztu pylsur is the home of the best dogs, and is one of the oldest stands in the city, continuously open since 1939.
Looking to stay in Iceland for even longer? Lots of people offer tours to the Island nation, a short five hour flight from New York.  G Adventures offers some great tour options from rugged to posh. Click here for more information!