Where We Can't Wait To Go To in 2021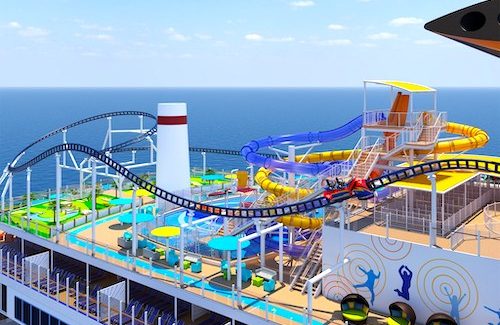 The Crown Cruise Vacations family has a lot of travel plans in the coming year. Here's where some of our crew is most excited to go and see when the time is right in the coming year.
Jeff – Ireland & Scotland
"The Emerald Isle has always had a lot of appeal to me. The green landscapes, history and aura of this ancient land is one place I am most excited to see this year."
Sam – Colorado
"I love nature and wildlife. The mountains in Colorado offer something so pretty that I just can't wait to get out there and explore."
Roger – Berlin, Germany
"Growing up the son of immigrants, I spent many summers in Berlin with family as a child. The city felt like a second home, even though it seems to endlessly change into something new. I'm really looking forward to heading back next year to reconnect with my roots."
Cover photo courtesy Carnival Cruise Line — Carnival's new Mardi Gras cruise ship,
slated to enter service next year will feature BOLT, the world's first-ever and fastest roller coaster at sea.