When Do You Need That Passport, Anyway?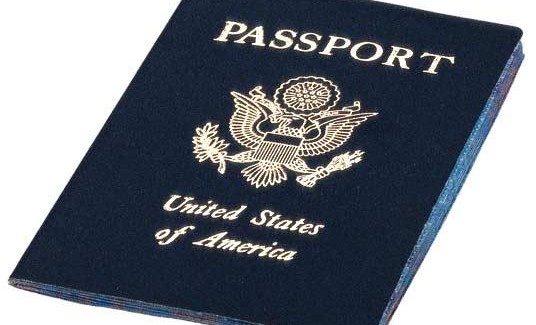 One of the questions that comes up most often with guests is whether or not a Passport is required on their vacation. The truth is that it's needed more often than it is not. In the last few years, the US government decided that Passports would be required for all international travel… and then they backed away from that a little bit. The rules are a little confusing, but here's a synopsis of the rules for US Citizens as we understand it. Keep in mind that the latest rules about what's required for international travel are available on the US State Department website, http://travel.state.gov, and on the Western Hemisphere Travel Initiative website, http://www.getyouhome.gov.
Traveling by Plane
This one is easy. You're going to need that passport to get on any international flight, period. Don't have a passport? You won't get on that plane. You can travel with photo identification to domestic destinations though, so flying to places like Hawaii and Puerto Rico, or St. Thomas will not require a passport for travel, as long as your plane doesn't make touch down in another country along the way.
Traveling by Land
In most cases, you don't need a full passport book to travel by land across to Canada or Mexico, because some exceptions exist. You can get a Passport Card instead of a full Passport Book, and this will qualify you for land travel between the US and its direct neighbors. Enhanced Drivers Licenses will also be acceptable for cross-border travel, but be aware that these special licenses are not available in all states and cost more than a traditional driver's license. None of these options are good, however, to travel between the US and its neighbors by air. If you think you will ever need to fly instead of drive, a passport is a better solution than an EDL or Passport Card. Children under 16 can travel with their parents with proof of US citizenship, like a birth certificate.
Traveling by Sea
Sea travel has its own rules, but if you are traveling to Europe, Asia, Africa, South America or Australia/New Zealand, you will need a passport. If you are traveling within the Caribbean, along the Mexican or Canadian Coasts or to Bermuda, there are exceptions – provided the ship you are sailing on is scheduled to return to the same port that it leaves from. In these cases, you just need to provide proof of citizenship. Proof of citizenship includes things like the Passport Card, but it can also be achieved with a state-certified birth certificate and a photo ID. Children under 16 only need the birth certificate in these cases, as long as they are traveling with their parents or legal guardians.
Passports are required for some of these Caribbean and Western Hemisphere sailings though. If your cruise leaves from one city and returns to another (for example boarding in New York and disembarking in Los Angeles), a passport is required for the cruise. So a cruise going completely through the Panama Canal will require a passport, as will a one way cruise from the Northwest to Alaska, or a cruise from the Northeast to Montreal in the Autumn.
If you have any concerns about your upcoming journey and what's required, asking the travel provider is always a good step. They run the trip, they should know what's required. If concerns still linger, consider contacting the consulates of all the countries being visited to ensure that the proper documentation is in order, before any problems come up.