Washday meal still a tradition in New Orleans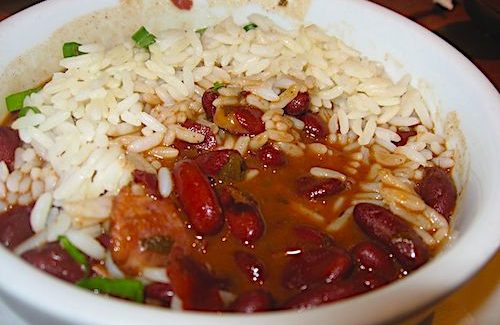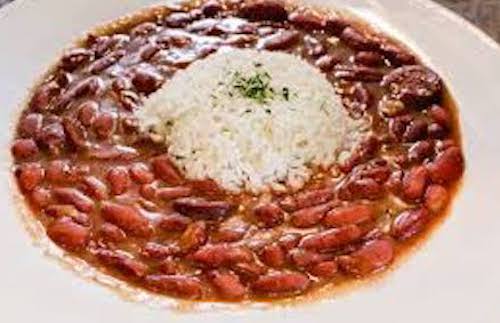 Before the advent of modern washing machines, many women set aside Monday for the weekly chore of washing and drying the family laundry. At the same time, they would need to plan a hearty supper.
"What they did," said Debbie Kelly, "is cook something that wouldn't need a lot of attention, something they could put on the stove and it would be ready at the end of the day."
A favorite washday meal in Louisiana, Kelly added, was red beans and rice. "It was traditional on Monday and you can still see it being served in homes and restaurants today," she said. "Back then, it was also a good way to use the pork bones left over from Sunday dinner."
A Montana gal, Kelly relocated to Louisiana over two decades ago and developed an affinity for New Orleans cuisine.
"People often misunderstand and think if it is Cajun or Creole cooking that is going to be hot and spicy," she said. "It's well seasoned but it's not necessarily spicy hot. If you like it hot, you can add more seasoning and make it that way."
Kelly said there are many different versions of red beans and rice. But, as in many New Orleans recipes, the dish always includes the "holy trinity" of onions, celery and bell peppers.
"There are a lot of tomatoes, too, and roux – a mixture of fat and flour that becomes like a paste and is used as a thickening agent."
In addition to being an easy one-pot dinner, red beans and rice was a way of feeding a family economically, Kelly said. "Rice and beans are a cheap way to stretch meals, to make the meat go farther," she said. "Rice was plentiful in Louisiana so you'll see it in a lot of recipes."
And there are many versions of red beans and rice, Kelly said. Some cooks sauté the celery, bell pepper and onion before adding it to the beans. Others use more meat. The dish is a popular one served when riverboat cruises include New Orleans.
"The recipe I'm sharing is pretty basic but you can change it up a bit. A lot of people have their own family recipes for red beans and rice."
Red Beans and Rice
1 pound red beans
3 ribs celery, chopped
1 medium green bell pepper, chopped
1 large onion, chopped
1 clove garlic, minced
1 bay leaf
2 tablespoons dried parsley flakes
12 to 16 ounces smoked sausage, diced
Ham bone or salt pork, optional
Salt and pepper to taste
Boiled white rice
Sort and wash beans. Place beans in 2 quarts of water or chicken stock and soak overnight. Rinse and drain beans. Place in a 5 or 6-quart Dutch oven and add about 6 cups of fresh water or chicken stock. Bring to a boil, then reduce heat to simmer. Cook for about 90 minutes, stirring occasionally. Add remaining ingredients to beans and continue simmering for about an hour. Add additional water if necessary. Serve red beans over cooked white rice or put a clump of rice on top of beans. Makes 8-10 servings.
Story by Jackie Sheckler Finch, Photos courtesy of New Orleans Tourism