November 15, 2017 | Jackie Sheckler Finch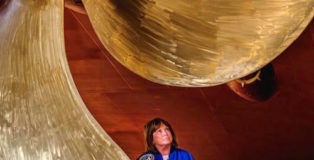 The godmother of Viking's fifth ocean ship – the Orion – is appropriately a retired NASA astronaut. Dr. Anna Fisher will be honored as godmother for the Orion which will debut in July 2018.
"Vikings were the original long-distance explorers and the first to use the stars and constellations as a way to navigate uncharted territory," Torstein Hagen, chairman of Viking, said in a news release. Read more...