revitalization Archives – Crown Cruise Vacations
December 13, 2012 | Roger
The Serenade of the Seas is back on the seas! Having completed is 29 million dollar renovation this month, the ship is back and sailing and there are a whole host of new reasons to take this classic Royal Caribbean ship out for a spin. A lot of times, people think newer and flashier is the way to go, but Royal Caribbean is taking steps to make every ship its best ship, and the Serenade is no exception. Here are five good reasons to sail on the Serenade in the next 12 months. Read more...
October 10, 2012 | Roger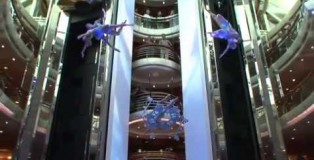 Royal Caribbean is in the process of making every single ship as attractive as the latest and greatest to come fresh out of the shipyard. The Grandeur of the Seas, one of the older and smaller of the large fleet of ships just went through a pretty major revitalization this year, adding some amazing new features including some Cirque du Soleil type theatrics in the Centrum area of the ship. Read more...