Shore Excursion: Eating Spanish snack of pintxos in Basque Country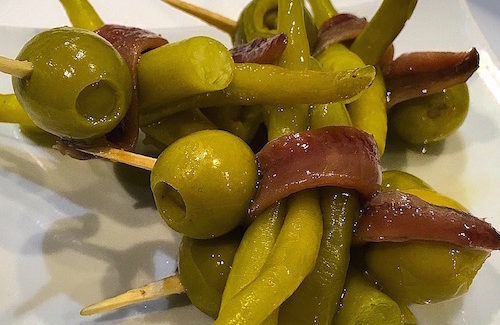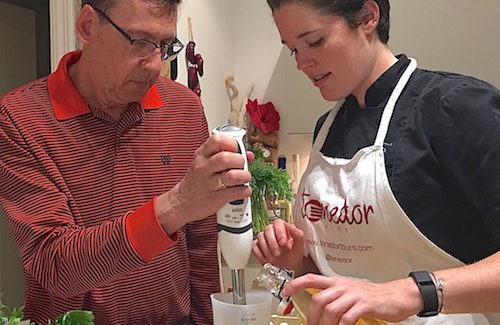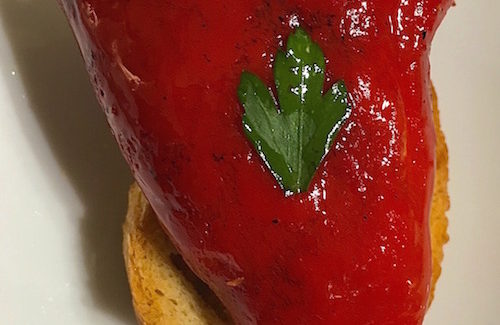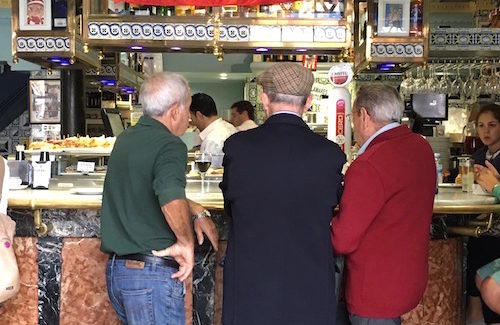 Legend says that pintxos began when an ailing Spanish king was forced to eat small amounts of food with wine to keep up his energy.
Folks thought that was a great idea and soon followed suit.
Since it is not uncommon in Spain to eat dinner very late, pintxos are a tasty appetizer and a chance to wind down and prepare for a leisurely late dinner.
"Pintxos are the Basque version of tapas, only they are smaller bite-size," says Mikel Mugalari of Tours by Basques (toursbybasques.com). "You pick them up with your fingers and eat them."
In the evening, it is customary to stroll to a neighborhood bar to have a drink, snack on pintxos and discuss world events. Pintxos vary from place to place and Basques often move from one bar to another in an evening – one beer or wine, one or two pintxos and move on.
Some pintxos look like delicious little works of art. Sometimes they are Ibérico ham, seafood, beef, cheese, peppers, roasted tomatoes, olives, potatoes and more.
Patrons usually stand at the bar or in a courtyard during their visit and pay their tab when they are ready to leave. The bill is on the honor system – just tell the bartender what you had, then pay up.
Some bars provide free pintxos for folks who buy a drink.
"It's a good way to end a day," Mugalari says. "It's relaxing. It seems like everyone has their favorite pintxos and their favorite place to get them. It's an important part of our culture here."
When cruise ships dock in San Sebastian or Bilbao, passengers often like to sample pintxos. Some visitors even enjoy taking a pintxos cooking class in San Sebastian offered by Gabriella Ranelli of Tenedor Tours (tenedortours.com).
"People like to try different foods when they travel," she says. "We are finding that more and more people are interested in cooking and learning different recipes."
One of the favorites, she says, is a pintxos named The Gilda.
"It's a classic, perhaps the first with a name of its own. It is green, salty and a bit spicy, a taste of the Basque coast on a stick."
The Gilda
4 olives
12 guindilla peppers
4 good salt-cured anchovies
Maldon salt
Extra-virgin olive oil
4 long toothpicks
Line up the peppers and cut off the stems. Put three peppers on each toothpick, followed by one end of the anchovy.
Deftly slide the three peppers and lone anchovy to the other end of the skewer and wrap the anchovy around the peppers, bundling them all up.
Bring everything back to its rightful and pointy end and poke the pick through the last remaining bit of anchovy.
Add the olive to the end, drizzle it generously with good olive oil and crush a pinch of flaky sea salt over the top.
Photos and story by Jackie Sheckler Finch