Inside Walt Disney World: Grand Floridian Resort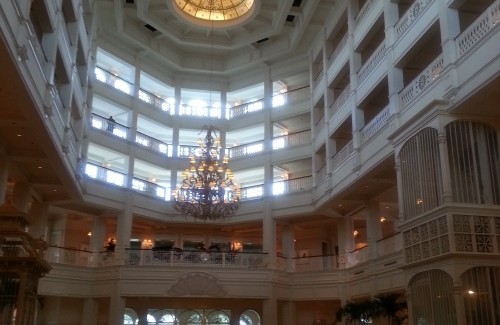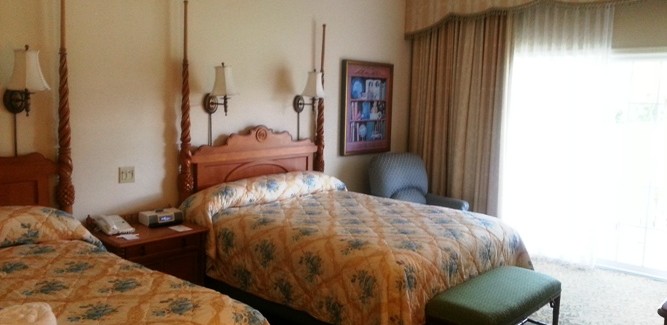 Victorian style digs and the antique cars in front of the lobby transport you to the gilded age at Walt Disney World's Grand Floridian Resort. This Deluxe resort rests just moments away from the Magic Kingdom, along the Monorail and is designed to evoke the roaring 20's, and provide a Great Gatsby feel to a Disney vacation.
The place just oozes class, of course. The buildings were modeled after some of the most famous hotel resorts of the era, like the Hotel del Coronado near San Diego, the Mount Washington Resort in New Hampshire and the Grand Hotel on Mackinac Island. Originally earmarked to be an Asian themed resort, the property instead was meant to be a companion to Main Street in the Magic Kingdom, just like the Contemporary was meant to represent Tomorrowland, and the Polynesian Resort representing Adventureland. It's the little details that make this resort just that much more special. The mosaic inlays on the flooring, the attention to detail in the room design. Even the uniforms of the people working on resort make you feel transported back in time.
You'll also find some of the best eats in the resort with Victoria and Albert's with its award-winning wine cellar and 1900 Park Fare featuring its "Big Bertha" pipe organ. Narcoossee's features seafood and some of the best views of the nightly fireworks show at the Magic Kingdom across the lagoon. Recently, the Grand Floridian has also expanded its food court offering for those looking to grab a quick bite at Gasparilla Island Grill.
Also new and coming up to the hotel would be a room refresh, keeping that period feel while giving the room a more modern touch and a brand new Alice in Wonderland themed splash zone, giving small children their own special pool area.
Top Hats are optional, but the Grand Floridian is in a class by itself in Walt Disney World, offering a very relaxing trip back into time.
Start planning your stay today! Visit our special Disney website, World of Mickey to get some ideas on your next vacation to the Happiest Place on Earth!