Carnival Cruise Line shares martini recipes - Crown Cruise Vacations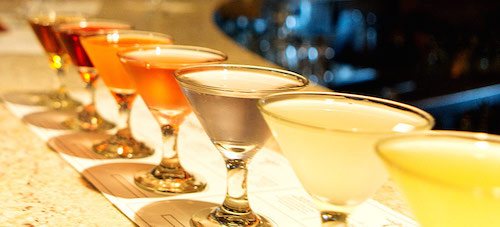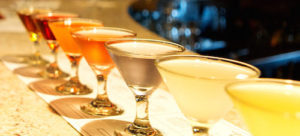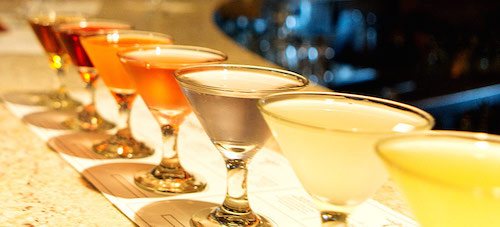 Before taking the evening ferry across San Francisco Bay to the town of Martinez, patrons at the Occidental Hotel would imbibe in a new cocktail called a martini.
That's the most widely accepted origin of how the famous martini began in 1862.  Whatever the true story, martinis are now a popular drink. And Carnival Cruise Line offers a mini martini tasting to savor some of the many different versions of martinis.
For $20.50 per person, passengers can sample four of eight mini martinis on the menu. Carnival also shares its martini recipes if you'd like to try them at home.
Combine the ingredients in a mixing glass. Fill with ice. Shake vigorously. Strain into a chilled martini glass. Add garnish. Sip and enjoy.
Sea Blue
2 ounces Absolut Citron
½ ounce Blue Curacao
1 ounce lemonade
1 ounce Sprite
Florida Squeeze
2 ounces Absolut Citron
1 ounce Apple Pucker
½ ounce lemonade
1 ounce orange juice
Caribbean Sunset
11/2 ounce Absolut Raspberri
½ ounce Malibu
2 ounces cranberry juice
½ ounce lime juice
Spicy Chipotle
2 ounces Absolut
1 ounce Monin Chipotle Pineapple Syrup
1 ½ ounce pineapple juice
6-8 mint leaves
Pomegranate Breeze
2 ounces Absolut
1 ounce Monin Pomegranate Syrup
½ ounce lemonade
1 ounce cranberry juice
Melon Crush
2 ounces Absolut
1 ounce Monin Watermelon Syrup
½ ounce lemonade
1 ounce cranberry juice
Blackberry Bramble
2 ounces Absolut
½ ounce Blackberry Brandy
1 ounce Sour Mix
1 ounce Sprite
Classic Cosmo
2 ounces Absolut Citron
½ ounce Triple Sec
½ ounces lemonade mix
1 ½ ounce cranberry juice