Top Destinations for 2013: London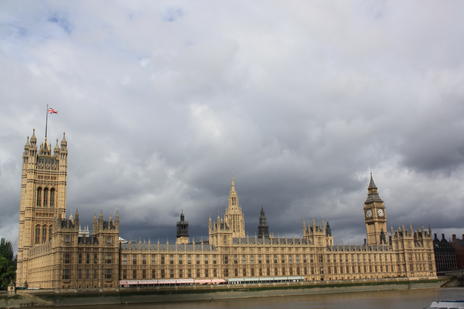 London's isn't a well kept secret. Of course, how can one of the world's most important cities ever be a secret? Hidden treasure or not, there is plenty to see and love in London. And with the 2012 Olympics out of the way, the coming year is a great time to visit the city!
The city of eight million could take weeks to properly get through, but even with just 24 hours, you can still see quite a bit, as much of the city is pretty centralized. In addition, having a really well placed and extensive public transportation system makes getting around that much easier. Between the Tate Modern, the British Museum, and the Natural History Museum, among others, there is so much to learn. Of course with thousands of years of history within the city walls, this should be absolutely no surprise.
Frankly, we're partial to the London Transport Museum, a spot in Covent Garden that focuses on the history of transportation within this massive, sprawling city. Covent Garden, one of our favorite places to relax in the city is a day in and of itself, with amazing shopping, a gorgeous neo-Classical marketplace just waiting for you to idly wander. Buskers and street performers abound as well. There's also the monarchy to consider, too. After all, places like Buckingham Palace, Big Ben and St. Paul's Cathedral speak to the history of the country, and its royal family which has ruled Britain for centuries on end.
On top of the hundreds of different places to see and visit, London has overcome its reputation for dreary food with amazing restaurants from some of the best chefs across the globe, and fabulous hotels of all sorts and sizes as well, including one of our favorites, the Andaz Liverpool Street. Frankly, there are always good reasons to visit London, but if you need a few more, just check out Time Out's guide to events in the city for the upcoming year.

Access is convenient, as well, with easy access by air from around the world, and by train to continental Europe. Also, there are dozens of cruise options from greater London, which ships leaving from Harwich, Dover and Southampton.
Looking to see London and Great Britain? There are literally hundreds of tour options available, click here to see what our friends at Trafalgar can provide. There are lots of great cruise options that leave from Southampton, as well. Just click here to see your sailing options!