The Cash Only Church - Crown Cruise Vacations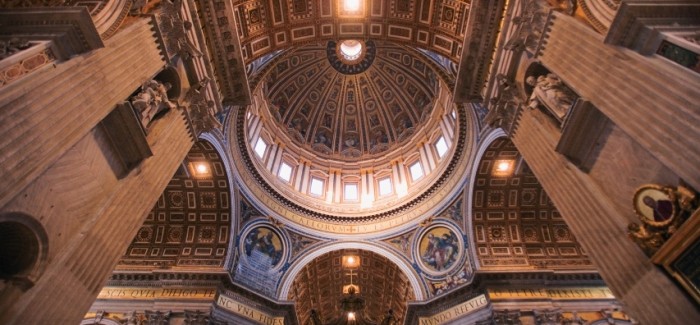 One of the must-see destinations in Italy is the Vatican. The world's smallest sovereign state, it is home to St. Peter's Basilica, the Sistine Chapel and countless priceless treasures worth a day in the Vatican Museums. But as of December 31, access is cash-only.
According to the USA Today, this is really a banking security issue. It turns out that the European Union has some strict guidelines regarding the safeguards necessary for banks to protect against money laundering. Although the Vatican is not a part of the EU, because of its size and location, its dependent on the union, and Italy,  for most things, including electronic payments and transfers – as well as credit card usage. Because the Vatican's central bank hasn't yet met the European Union's guidelines, Italy's central bank pulled the plug on the Vatican's electronic payment system.
What does this mean for the traveler? Simple, really. Bring cash because the museums and the souvenir shops within the Vatican no longer take your credit card. Although ATM machines are prevalent in Europe, they may be a challenge to find within the Vatican itself, so come prepared with your euros in hand before getting in line to see the Sistine Chapel.
With any luck this issue will be solved in time for the high tourist season in the summer, but in the mean time, the Vatican is still open for business, just these days the church is cash-only.