Tequila Museum a Popular Cruise Spot in Costa Maya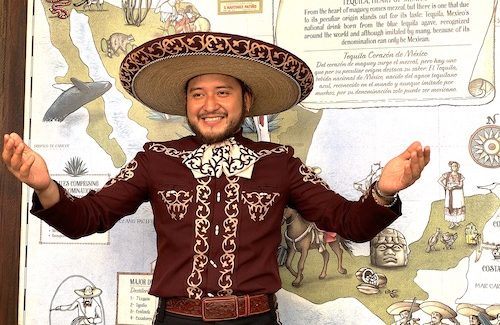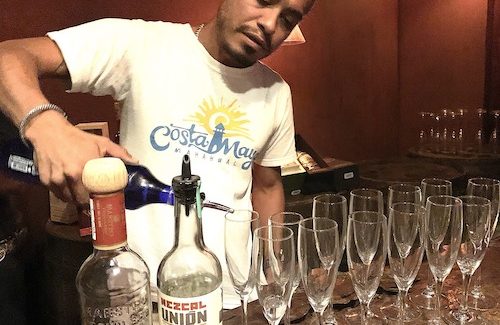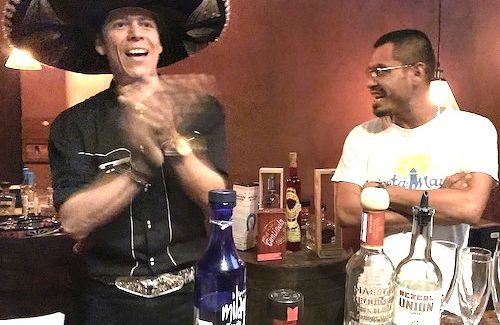 What must the first Aztec Indian been thinking when he or she decided that the abundant agave plant could be used to produce a potent drink. Creative, for sure.
Walking through La Consentida Tequila Museum in Costa Maya, Mexico, we learned the fascinating history of the popular liquor. The museum is within easy walking distance from where ships dock and was part of shore excursions I booked on my Celebrity Equinox cruise.
The origins of tequila date back to around 250-300 A.D. when Aztec Indians first fermented the juice of the agave to produce their ceremonial wine called pulque, tour guide Pancho said.
Then came Spanish conquistador Hernan Cortes who invaded Mexico in 1519 and conquered the Aztec Empire claiming Mexico for Spain. Cortes not only brought the fury of his soldiers and their weapons, he also brought with him a distilling process.
When the conquistadors ran out of their whiskey, they figured that the blue agave plants with green leaves could be fermented and distilled into a powerful spirit. Before long, the townspeople of Tequila in the state of Jalisco, Mexico, were known for their native brew.
"Tequila's recipe is surprisingly simple," said Pancho. "All you need is yeast, water and an agave plant older than two years."
Knowing when to harvest the agave is a skill that is passed down from generation to generation, Pancho said. Skilled agave farmers harvest the agave heart "the pina" and bake it in a brick oven for several days which makes the starch in the agave heart transform into sugar.
The agave is then cut into shreds and crushed in order to extract the juice. "Most farmers use donkeys to turn a stone wheel to crush the pina," Pancho said.
The resulting nectar is allowed to ferment for a few weeks before it is distilled two or three times. Water is then added to the distilled spirits which is aged in vats or wooden tanks.
When Prohibition hit America in 1920, tequila became a go-to drink when illegal bathtub gin and second-rate moonshine weren't that appealing. It was easy to slip over the border to Tijuana's more than 100 bars.
After Prohibition ended in 1933, Americans had developed a taste for tequila. Of course, after hearing about this legendary Mexico tequila, we were ready for a tasting ourselves.
While tour guide Macario sang and played his guitar, we tasted four different tequilas. Bartender Meno also shared several tips.
"Tequila must be produced in Mexico, mainly in the western Mexican state of Jalisco," he said. "The states of Guanajuato, Michoacan, Nayarit and Tamaulipas also can produce tequila."
Don't buy a bottle of tequila with a worm in the bottom, Meno warned. "That's only for tourists. It's a marketing stunt," he said.
And, although margaritas might be the leading drink using tequila, Meno said there is only one true way to drink tequila.
"Drink it straight," he said. "Don't put anything in it. The best tequila is straight tequila."
Story and Photos by Jackie Sheckler Finch